Face care
Fashion women
Make up
Have You bought 5 High-Quality Setting Powders?
The powder is perhaps one of the least talked about cosmetics, yet we all have at least one! Its main purpose, in fact, is fundamental for the success of the makeup: to fix our makeup and mattify our face where it is needed. But this double function is certainly not the only one. So, what is the powder for?
In this article I want to make a "mega-review" on the various uses of the powder, and above all which product is best to choose for a particular purpose. I will explain how and where to apply it according to your tastes or needs. And I will also show you 5 brand new powders that I have loved lately.
So, if you too, like 99% of girls, can't give up (at least) a dusting of powder before, after or during makeup, follow me in the post!
Transparent face powder is one of the best beauty allies to add – immediately – to our makeup kit, in case we haven't already elected it as our best make up product. Impalpable and ethereal, it is that easy to apply and hyper effective solution. Universal and passepartout, it is in fact a very precious make-up with a thousand effects. Used by the best make-up experts, the transparent powder with a very light formula is able to mattify the complexion: therefore, amazing on the T-zone to avoid the hated shiny effect.
In addition, it is capable of smoothing and perfecting the skin of the face, making it silky and flawless. Finally, it is a great trick to fix the makeup (to be applied then on the foundation). There are several reasons to immediately add face powder to the top of our beauty wish list. So here are our top 5 of the best transparent powder proposals to buy asap, for a matte result anytime, anywhere.
Transparent powder Vichy Dermafinish 16H
Able to guarantee the hold of the foundation up to 16 hours, it gives a matte and natural effect and is perfect on sensitive skin.
Transparent invisible touch powder Kiko Cosmetics
Super mattifying, it artfully erases the shiny areas from the skin, creating a very light veil and a matte finish and guaranteeing lasting shine control. To be applied with the sponge included in the cap.
Transparent powder invisible Essence All About Matt!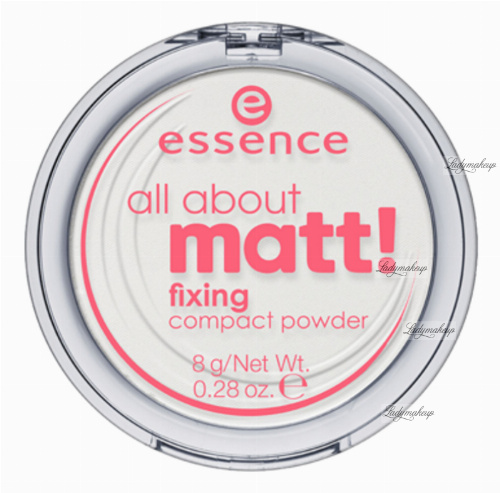 For those who prefer compact powder, here is the solution suitable for every skin type, that gives the face the desired matte effect in an instant.
Transparent powder NYX finishing powder
A product that promises to give life to a radiant and luminous result, and a matte and flawless look.
Rimmel Insta Fix & Matte Transparent Powder
The secret to perfect selfies, this powder eliminates and prevents the shiny effect and leaves the skin smooth and velvety. Flash-proof!
How to choose the powder?
The face powder as we know it today is compact or powdered, white or colored, and in the latter case the color of one's complexion is obviously chosen, but not only: in fact, there are also bronzing powders.
And there are also corrective powders that help, for example, to minimize redness, or to illuminate a dull complexion. There are bright and matt powders, more or less mattifying, and for all skin types. Choosing the right product for us is therefore the first step to using the powder at its best.
Now that you have discovered all the secrets of powder, you just have to put them into practice, making you too fascinated by this fabulous product that from now on can no longer be missing in the beauty shelf of all of us!