The bag is an essential accessory that is present in every woman's daily life. It came up with the simple purpose of helping to carry the necessary personal items in an easier and more practical way. However, over time, it was so reinvented and incorporated into the fashion world that it became a mandatory item in any look.
There are several models of bags offered on the market, from the smallest ones, which are intended to carry as little as possible and end up being more of an accessory than an item to carry your belongings, to the maxi models, which have ample internal space, where it is possible to load a large number of objects.
When it's time to choose the model to use on a daily basis for work, each woman has a different need, there are those who don't have the need to carry a lot with them, making smaller bags a good option, and those (which is usually the majority), who need to take not only their personal effects but also other important items with them.
Whatever your case, everyone has a common need: that the bag is made of a resistant material, that it has a long useful life to be used for a long time, and that it can withstand the day-to-day rush.
The Galleria is one of Prada's most iconic handbag models and has become one of its trademarks. It was introduced to the market in 2007 and was named after Maison's first store in Milan at Galleria Vittorio Emanuele II. It quickly became a must-have.
Made in Saffiano leather (a very strong feature of Prada), the Galleria is available in four sizes: Mini, Small, Medium, and Large, in addition to having the most varied colors, with black being the most popular. She is the perfect model for those who want to be sophisticated and elegant, but also need a lot of space to store the belongings needed for everyday life, as well as being very timeless and never going out of style!
Launched in 2005, the Chanel Cerf Tote has a very different design from the brand's other models. With a more clean, discreet, and executive look, it won the hearts of those who need an everyday bag that has space for all the necessary belongings.
Even with her distinctive style, she is among Chanel's darlings and classics. Its design is simple, but very elegant, sophisticated, and timeless, featuring a choice of hand and shoulder straps, in addition to the iconic double intertwined C detail. Cerf is available in four sizes: Small, Regular, Tall, and XL, and in a wide variety of colors.
Peekaboo is a Fendi icon. The model was first introduced to the catwalks in September 2008 to be released in the 2009 season. This was a time when "It Bags" were at their peak, and what you carried was more important than clothes, shoes, and coats.
She became a great success and remained the darling of many fashionistas over the years, not falling into oblivion like other models. The name of this iconic bag refers to the childhood of Silvia Venturini Fendi (designer of the model), and to the game of the same name.
It is currently available in four sizes: Micro, Mini, Regular and Large, in addition to a wide variety of colors. Over the years, different versions of Peekaboo have been launched with plush, different types of leather, and details.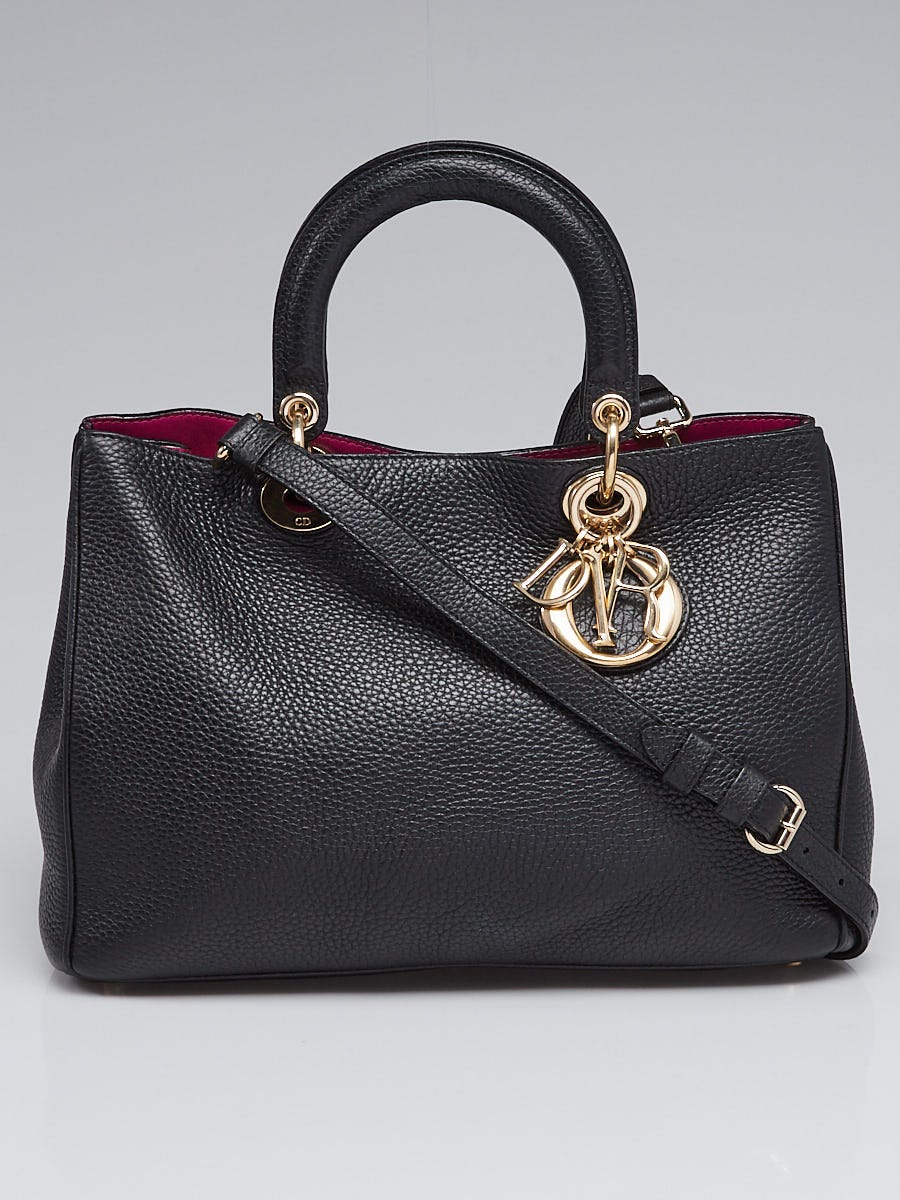 A very timeless and versatile model, Diorissimo was first introduced in the French brand's Spring/Summer 2012 collection and aims to embody all the artisanal mastery of Christian Dior. Soon after its launch, it became a big hit among the fashionistas and consumers of the French Maison, as well as becoming an object of desire for many.
The Diorissimo is made of the highest quality leather, and has two handles, in addition to having the option of also being worn cross-body or on the shoulder thanks to its long strap. In addition, the model has large internal space, making it a perfect option for those who want an elegant and sophisticated bag for everyday life but still practical to carry all the necessary belongings.
To the sadness of many, the model was discontinued by Christian Dior, but it is still one of the most sought-after models on second-hand luxury pieces sites, such as single label!
Neverfull is one of Louis Vuitton's most popular and successful models. It was launched in 2007 by the French Maison and soon became the darling of the brand's customers, as well as fashionistas and celebrities.
It is versatile and can be used on several occasions, especially in everyday life because of its ample space and lightness. Initially, Neverfull was available in three sizes: PM, MM, and GM, but currently, only the two largest sizes are available.
The model has gained several versions over the years: those made of canvas with the Ébène, Damier, and Azur prints are the most successful, but there is also a version in the brand's characteristic Epi leather.
All bags have different styles, but they are excellent and diverse options for use at work and worth the investment for not only having high quality but also a long lifespan.
What is your favorite? Tell us.