Footwear plays a significant role in completing your outfit and adding a touch of style to your overall look. It is good to stay up to date with the latest footwear trends since it can help you step up your fashion game. From comfortable and practical options to bold and statement-making styles, here are the season's top women's footwear trends.
Chunky Sneakers 
Chunky sneakers continue to dominate the fashion scene, offering a blend of style and comfort. These sneakers feature thick and exaggerated soles with a retro-inspired aesthetic. Pair them with jeans, dresses, or skirts for a trendy, effortless look. Opt for neutral colors like white, black, or gray for versatility, or bold hues and funky patterns to make a statement.
Platform Sandals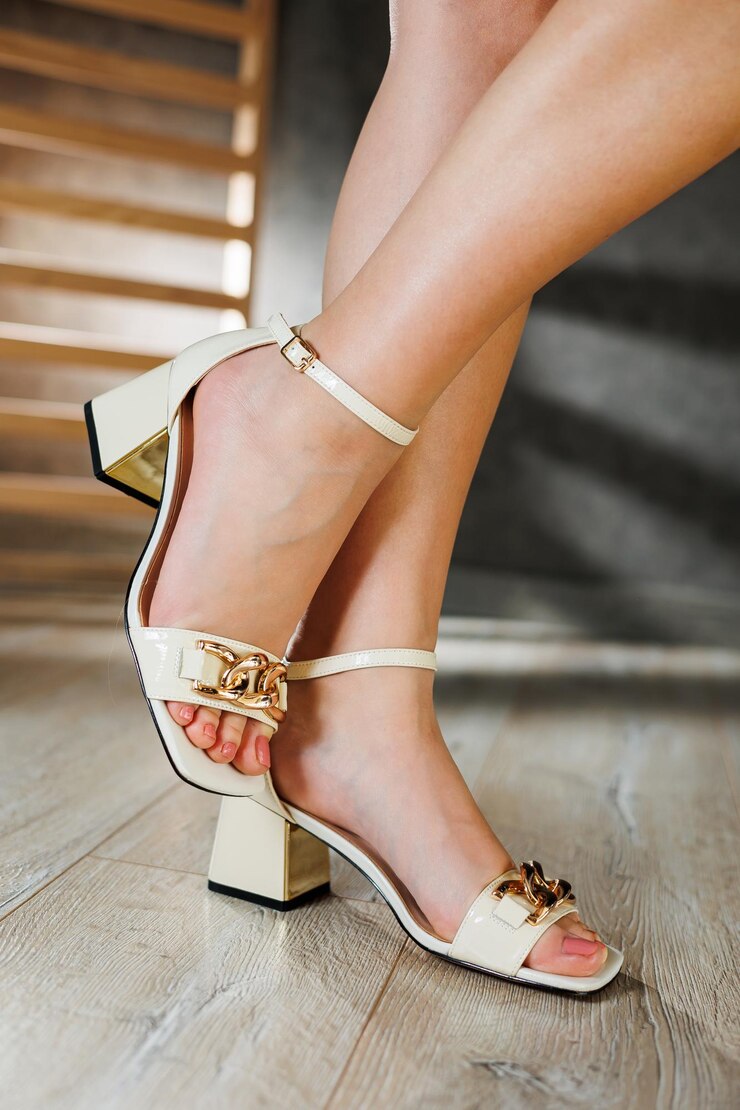 Platform sandals are a must-have for the warmer seasons. Their elevated soles provide height and style without compromising on comfort. Choose from various designs, such as espadrille-inspired platforms, cork soles, or chunky flatforms. Platform sandals are a perfect match for flowy maxi dresses, skirts, or cropped pants to create a chic and summery look.
Mules and Slides
Mules and slides are back big, offering a sleek and effortless style. These slip-on shoes come in various designs, from flat mules to heeled slides. They are easy to wear and can elevate any outfit. Opt for embellished mules with decorative details like bows or metal accents for a touch of sophistication. Pair them with jeans, skirts, or tailored pants for a versatile and stylish look.
Square-Toe Shoes
Square-toe shoes have made a strong comeback this season. This modern take on the classic shoe silhouette adds an interesting and edgy twist to your footwear collection. This trend offers a fresh and fashion-forward look from square-toe pumps to sandals and boots. Choose neutral colors for a timeless appeal or bold shades to make a statement.
Strappy Heels
Strappy heels are a staple for both casual and formal occasions. This season, thin and delicate straps are making a statement. Opt for sandals with slim straps that wrap around your ankle or foot for a feminine and elegant touch. Neutral colors like nude or black work well for a classic look, while metallic shades or bold colors can add a playful and eye-catching element to your outfit.
Sporty Sandals
Sporty sandals have become a go-to choice for fashion-forward women since they offer comfort and style. However, these sandals feature adjustable straps, cushioned soles, and a sporty aesthetic. They are perfect for outdoor activities, casual outings, or even dressing down a more formal look. Pair them with shorts, flowy dresses, or wide-leg pants for a trendy and relaxed vibe.
Animal Prints
Animal prints are not limited to clothing; they have also made their way into footwear. Hence, from leopard and zebra to snake and crocodile prints, animal-inspired patterns are a bold and fashion-forward choice. Thus, incorporate animal print shoes into your outfit to add a touch of personality and make a statement. Therefore, pair them with neutral or monochromatic outfits to let your shoes stand out.
Retro-Inspired Sneakers
Retro-inspired sneakers are gaining popularity for their nostalgic and vintage vibe. Hence, these sneakers often feature bold colors, unique patterns, and retro branding. Thus, choose sneakers with throwback designs from the '80s and '90s to add a touch of nostalgia to your footwear collection. Therefore, pair them with jeans, joggers, or feminine dresses to juxtapose styles.
Conclusion
However, if you step up your style with these footwear trends, prioritize comfort and choose styles that suit your preferences. Thus, experiment with different combinations to find your unique and fashionable look. Footwear can elevate any outfit, so embrace these trends and let your shoes make a statement.