Mornings can be hectic, leaving little time for elaborate hair styling. However, that doesn't mean you have to compromise on looking fabulous. With a few quick and easy hairstyles, you can step out the door looking put-together and ready for the day. Here are some simple hairstyles for busy mornings that will save you time without sacrificing style.
Sleek Low Ponytail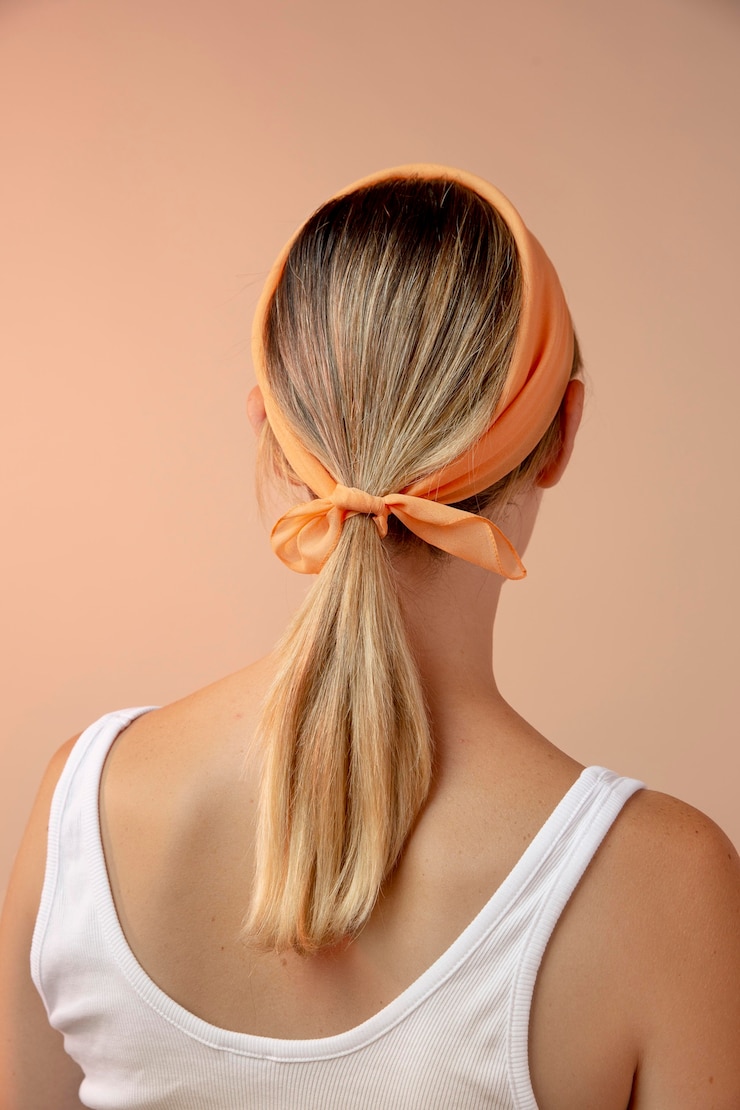 A sleek low ponytail is a classic hairstyle that exudes sophistication and takes just minutes to create. So, you can brush your hair back and secure it with an elastic band at the nape of your neck. Thus, for a polished look, take a small section of hair from the ponytail and wrap it around the elastic to conceal it. Thus, you can secure it with a bobby pin, and you're ready to go.
Messy Bun
The messy bun is a go-to hairstyle for busy mornings. So, you can gather your hair into a high or low ponytail and twist it loosely. Furthermore, wrap the twisted hair around the base of the ponytail, securing it with bobby pins as you go. But, leave a few loose strands for a relaxed and effortless look. You can also use a donut bun maker to create a fuller bun.
Half-Up Top Knot
The half-up top knot is a trendy and practical hairstyle. Hence, gather the top section of your hair and secure it in a high ponytail. But, twist the ponytail and wrap it around the base to create a knot. Secure with bobby pins and let the rest of your hair flow freely. This hairstyle adds a touch of style while keeping your hair out of your face.
Quick Braid
These are versatile and very quick to prepare. Opt for a simple three-strand braid by dividing your hair into three equal sections and crossing them over one another. Secure the end with a small elastic band. You can also try a side braid or a fishtail braid for added texture and flair.
Low Twisted Bun
For an elegant yet effortless look, try a low twisted bun. Part your hair in the center and gather it at the nape of your neck. Twist the hair into a loose bun and secure it with bobby pins. This hairstyle works well with any hair texture and is perfect for a polished appearance without much effort.
Scarf Headband
If you're short on time and want to add a pop of color or pattern to your hairstyle, a scarf headband is a great option. Tie a silk or printed scarf around your head, just above your forehead, and knot it at the nape of your neck. This instantly adds style and personality to your look while keeping your hair away from your face.
Textured Waves
When you don't have time to style your hair from scratch, embrace your natural texture. Apply a texturizing or sea salt spray to damp hair and scrunch it with your hands. Let it air dry, or use a diffuser on a low heat setting to speed up the process. This effortless style gives your hair volume and a beachy vibe.
Classic Headband
A classic headband is a quick and stylish solution for a busy morning. Choose a headband that complements your outfit and slide it over your hair, positioning it around your hairline. This simple accessory instantly elevates your hairstyle and keeps your hair in place.
Low-Side Ponytail
For a chic and modern look, opts for a low-side ponytail. Sweep your hair to one side and secure it with an elastic band at the nape of your neck. To add extra polish, take a small section of hair from the ponytail and wrap it around the elastic to conceal it. This hairstyle is effortless yet sophisticated.
Sleek Side Part
A sleek side part instantly adds structure and elegance if you prefer wearing your hair down. Use a fine-tooth comb to create a clean side part, and apply a small amount of styling gel or serum to tame any flyaways. This hairstyle is simple but adds a touch of sophistication to your overall look.
Conclusion
With these simple hairstyles, you can conquer busy mornings while still looking stylish and put-together. Experiment with variations and find the best styles for your hair type and preference. Remember, a few minutes spent on your hair can improve your overall appearance and confidence throughout the day.