Bracelet bags have been around for a while but have recently taken the fashion world by storm. As the name suggests, these trendy bags are great to carry around the wrist like a bracelet. They're a perfect accessory for anyone who wants to go hands-free but still wants to carry their essentials.
If you're considering adding a bracelet bag to your wardrobe, here are some tips you should follow:
Choose the Right Size
The first thing to consider when choosing a bracelet bag is the size. These bags come in various sizes, from small and compact to larger statement pieces. Consider what you'll carry in your bracelet bag and choose a size that comfortably fits your essentials. It's also important to consider your wrist size. If you have a larger wrist, you may want to opt for a larger bracelet bag to ensure it fits comfortably.
Consider the Material
Bracelet bags come in various materials, from leather and suede to straw and fabric. Consider the occasion and outfit you'll wear the bracelet bag with, and choose a material that complements your look. Leather and suede bracelet bags are great for formal occasions, while straw and fabric bags are perfect for casual outings.
Choose the Right Color
When choosing the color of your bracelet bag, there are a few things to consider. If you're looking for a versatile bag that will go with everything, choose a neutral color like black, brown, or beige. If you want to make a statement, opt for a bold color like red or pink. It's also important to consider the season when choosing the color of your bracelet bag. Darker colors are great for fall and winter, while brighter colors are perfect for spring and summer.
Wear it with the Right Outfit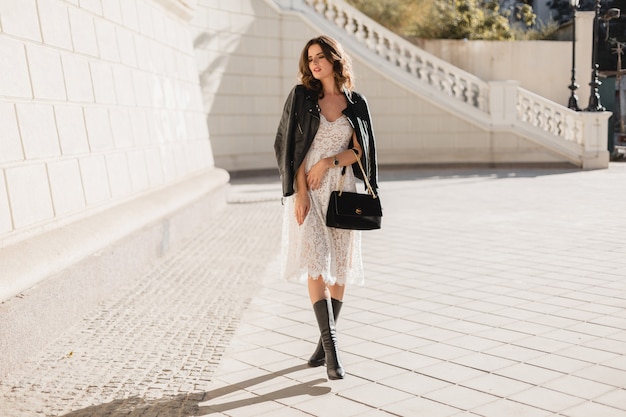 A bracelet bag is a versatile accessory suitable for various outfits. They look great with everything from jeans and a T-shirt to a little black dress. When choosing an outfit to wear with your bracelet bag, consider the occasion and the style of the bag. A leather bracelet bag is perfect for a more formal outfit, while a straw bag is great for a casual daytime look.
Accessorize with the Right Jewelry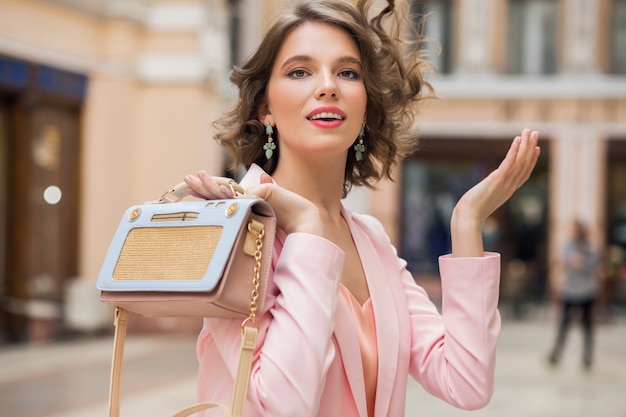 Bracelet bags are like a bracelet, so choosing the right jewelry to wear with them is important. A simple bangle or bracelet will complement the bag without overwhelming it. If you're wearing a statement bracelet bag, opt for more delicate jewelry to balance out the look.
Carry Only the Essentials
These are small accessories, so carrying only the essentials is important. Choose a few items you'll need for the day, such as your phone, keys, and wallet. Avoid overloading the bag, as it will become uncomfortable to wear and may even damage the bag.
Experiment with Different Styles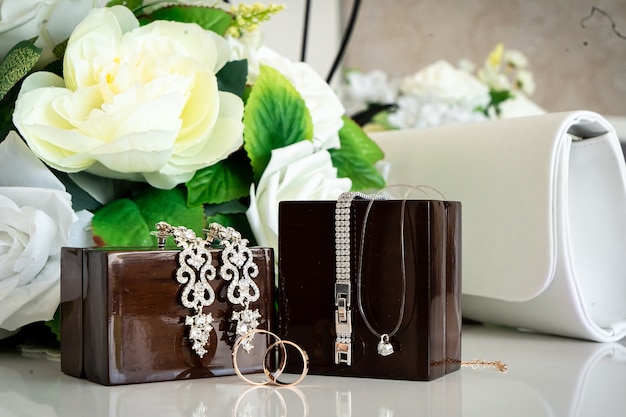 Bracelet bags come in various styles, from minimalist designs to more intricate pieces. Don't be afraid to experiment with different styles to find the one that works best for you. Try different materials, colors, and sizes to find the bracelet bag that complements your style.
Maintain Your Bracelet Bag
To keep your bracelet bag looking its best, take proper care of it. Depending on the bag's material, you may need to use specific cleaning products or store them in a certain way. Leather bags are easy to place in a cool, dry place and clean with a leather cleaner. You must keep straw bags away from moisture and clean them with a soft brush.
Conclusion
Bracelet bags are stylish and practical accessories that match various outfits. Following the tips outlined above, you can choose the right size, material, color, and style to complement your style and maintain your bracelet bag for long-lasting use.