Apart from being a practical timepiece watches also function as accessories that support your appearance. So, the selection of watches must be adjusted to the needs of users so that they match the event you are attending or the activities you are doing. You can also choose a watch according to your character.
Because it functions as a fashion accessory to sweeten your wrist, every detail of the watch must be chosen with care, including the strap. Sometimes, the strap can actually stand out more than the dial itself. To help you choose, below are 5 recommendations for popular women's watches you must have based on the type of strap. They will make your appearance even more trendy and stunning!
1. Elegant And Classy Ladies Watch With Leather Strap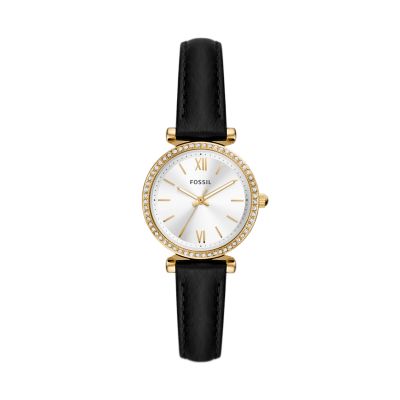 Let's start with the watch that has a leather strap. This strap is one of the most classic straps with a simple design and smooth surface. Perfect for those of you who want to combine watches with casual or formal outfits. The leather strap has the advantage of a classic design so it can be easily paired with your various outfits. You can choose a watch with a minimalist design and a small diameter watch case to give you a chic urban look. Pick the black strap to add an elegant and luxurious impression.
2. Fancy Floral Print Ladies Watch
Make your look stand out with this fancy floral print watch. Wearing a watch with striking colors yet feminine patterns like this will add charm to your appearance. Clear Bloom watches from Guess can be your choice to look stylish and attractive. This watch strap is made of PU which is durable, but you still have to take care of it properly. You can clean it with soap and use a small soft brush to remove dirt and stains that stick.
3. Trendy Smartwatch With Silicone Strap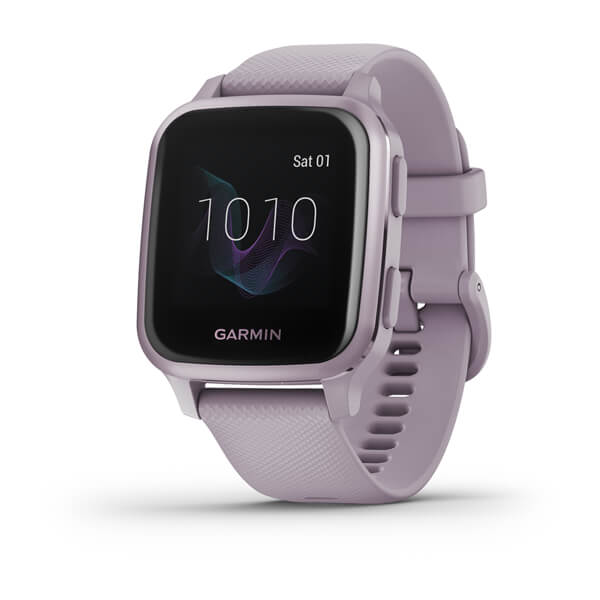 Comes with a simple and sleek design, but the features are not as simple as this. This Garmin Venu SQ watch is a popular smartwatch to help you get even more excited to exercise with the support of its features. Even this watch has a battery life of up to 6 days. The silicone strap is very comfortable for you to wear every day. A simple design with modern colors is suitable to be combined with any clothes and will make your appearance more trendy and sporty.
4. Exclusive and Classy Watch With Metal Strap
You can wear this exclusive Alba branded watch from their Signa collection to a formal event. The strap is made of metal, so it really supports your appearance when there is a formal office event or even a semi-formal occasion. The silver color in almost all parts of the watch with a touch of blue makes a classy impression.

Watches with metal straps are indeed very suitable for formal events. The materials also vary from stainless steel, and titanium, to gold. This watch strap is also known to have a quality that can last a long time. A little drawback that must be considered is, that this type of strap is not breathable and is sometimes quite heavy when worn. Well, it's not a big deal, because it's worth the stunning appearance.
5. Adorable Casual Ladies Watch With NATO Strap
As the most famous strap for casual wear, you must have seen it at least once, right?
Daniel Wellington is one of the most popular brands with this iconic strap. Most nato watch straps are made of nylon but there is also a leather strap. These straps have become popular items because of their light weight, durability, and low cost. Watches with this type of strap are also very suitable to wear in everyday activities. The treatment method is fairly easy too because it is washable. Opt for this watch and your look will be more youthful yet stunning.
Watches are indeed accessories that support your appearance. So, don't forget to always clean and care for your watch properly.