Beautiful tips
Fashion
Life style
Make up
A Few Super Temperament and Super Good Smell Dior Perfume Recommendation
Dior J'adore
A very representative Dior perfume! The golden bottle perfectly sets off the feminine temperament, which is modern and elegant, beautiful and sensual. She can create a perfect daytime fragrance, which makes people feel warm and bright, or it can be a temptation at night, sexy and charming~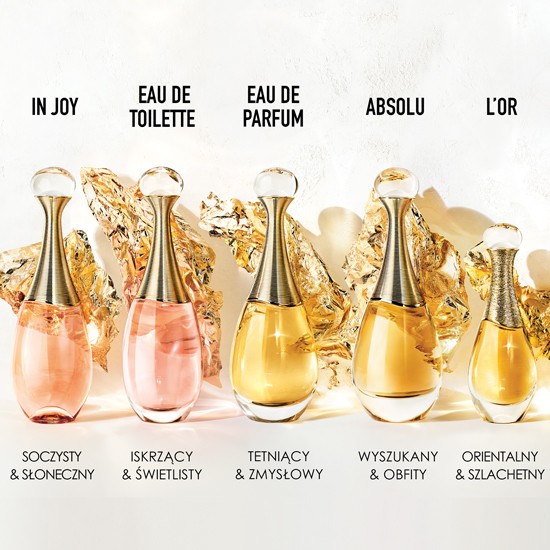 Top note: Cabrilla bergamot-harvested in southern Italy, bergamot essential oil is obtained by cold rolling the peel of the fruit. It gives the perfume an outstanding sweetness and adds unique vitality to the citrus notes. Middle note: Damascus rose: Originated in Turkey and Bulgaria, Damascus rose is used to make essential oils and pure fragrances. Base note: Jasmine: a symbol of femininity and has its own unique charm.
Dior JOY
Dior's new fragrance, the bright bottle exudes precious scent. Vivid bright silver, pleasant pink fragrance reveals femininity. This perfume conveys a special emotion and feeling, "Yuezhihuan" completes the interpretation of light with smell. The fragrance structure shows the rich layers and diverse personality, but the whole is so clear, confident and neat.
Her top note is the aroma of bergamot pulp and orange tangerine, which bursts out with a floral scent. The pure fragrance of Grasse rose, the intoxicating jasmine fragrance, blends with juicy fruity fragrance, and tells of a lively smile. The middle note is warm and mellow sandalwood, giving you a silky caressing experience. The bottom note is the intimate whisper of musk, sometimes clear and sometimes soft as a mist, gentle and silky.
Miss Dior ABSOLUTELY BLOOMING
This perfume is a sweet aroma courtesy at first sight. It instantly unlocks your heart. The sweet floral and fruity scent is infinitely lingering. It shows the charming and attractive side of Miss Dior without losing the vivacious and girly breath!
Top note: Cranberry harmony. The slightly sour fruity fragrance, like a girlfriend in love, coexists with playfulness and sweetness, lively and charming. Middle note: the fragrance of the essence of Grasse rose and peony is coveted! The essence of the magnificent Grasse rose reveals an alluring fragrance. The elegant and lively Damascus rose and the exquisite May rose blend in harmony and meet the sparkling peony fragrance. Base note: The base note of white musk runs through the entire fragrance, making the freshness of this fragrance consistent.
Miss Dior Cherie Blooming Bouquet
The delicate bottle body, ballet-like fragrance, flowers, pink, and butterfly structures have become a romantic moment for every girl or woman with a girlish heart. She is a silky, soft and delicate perfume, unassuming, but also like an angel's halo, wrapping the ultimate softness and elegance tightly.
Her scent is delicate peony and rose, adorned with the soft fragrance of fresh bergamot and white musk, like soft petals clustered in bloom, interpreting Mr. Christian Dior's love for flowers. She is very suitable for girls over 18 years old, fresh, young and very charming. You only see my age grow year after year, but you don't see my old self still live in my heart. Youth is destined to go all the way, but so what, just be happy!