Beautiful tips
Bodysuit
Fashion women
Life style
A Sweater That Leads the Fashion Trend
Sweaters are warm and cozy. They feel like bliss on a cold winter days and nights. Winter is all about wearing warm clothing like jackets, coats, scarves, gloves etc. But there is something special about wearing sweaters. Besides sweater trend this year is huge. Almost all the styles are trending, but there is a special mention of the chunky knits that are full on back in style. They are pinnacle of style and elegance. Every lady loves to wear cozy sweaters and cardigans. They not only look seriously cute but are also functional. Wrapping yourself in a soft and snuggly sweater, when cold breeze hits, feels delightful. Sweaters are basically like blanket; you can wear it any time of the day and with any other outfit. It just looks cozy and cool.
While sweaters are evergreen in fashion. A classic knit sweater is forever. But there are a few styles that are seen more frequently in fashion capitals. A fresh and modern knit trend, we are seeing all over our feeds and our favorite brands are bringing these newest trends to the market. We can say the latest trends in the sweater department are cool, stylish and ultra-modern.
We love the look of this light blue delicate lacy fine knit cardigan. It is super sexy and elegant. The cropped style is so modern with the light blue color that is refreshing. The metallic thread blend looks pretty, and the deep V-neck makes you look slim and gorgeous.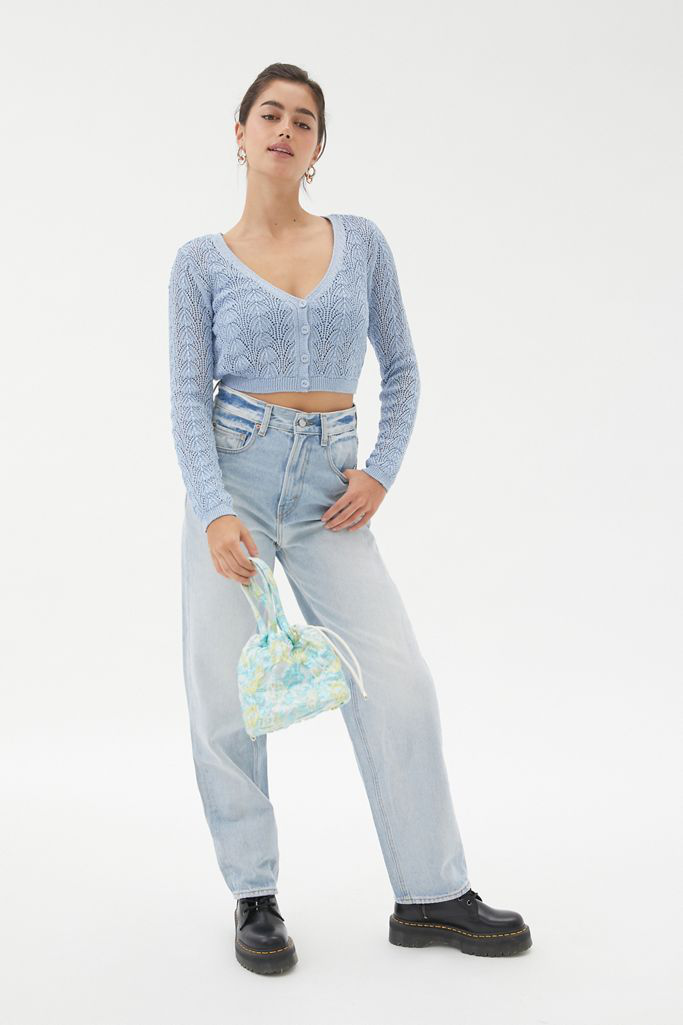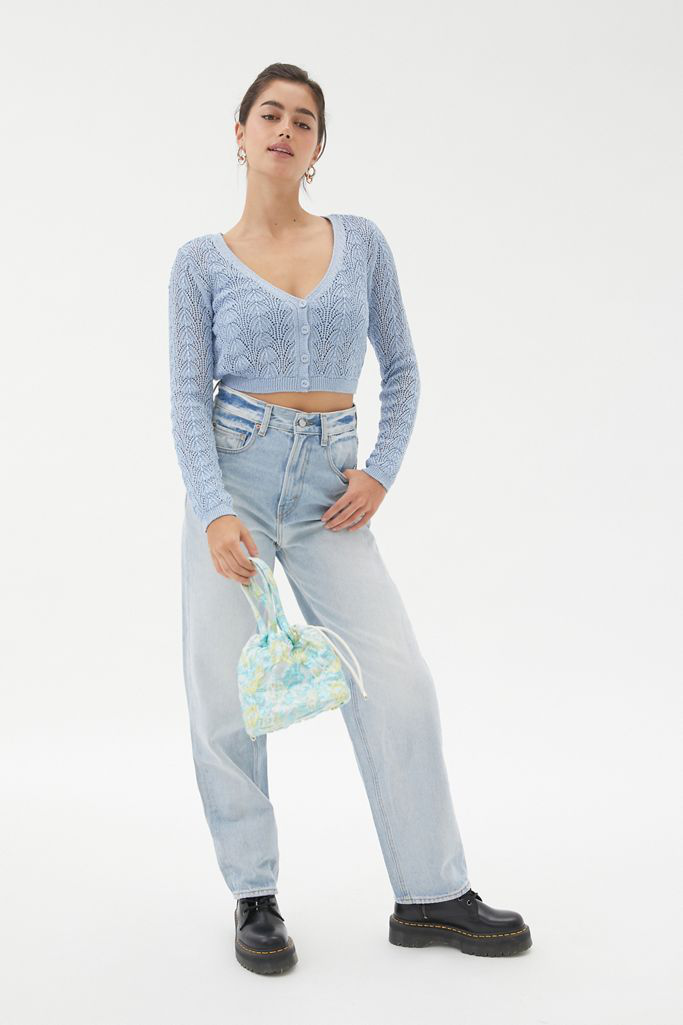 A new look to the classic old knit sweater. The ruffle sleeves add cuteness and style to a simple knit sweater. We like that. The cropped style is attractive and such a huge trend this year.
Bright colored outfits are gaining popularity lately. A bright pink fine knit sweater is soft and comfortable besides looking fashionable and pretty.
A classic chunky cable knit sweater must already be in your closet, as every woman owns it. The classic style never goes out of fashion and feels the softest and coziest of all. You can never go wrong with a neutral hue. This elegant piece from Zara will pair well with just everything in your closet.
The wrap over sweater is another cool style that is seen all over lately. The mint green color adds new freshness to the look. Again, the crop top style is leading in fashion trends this season.
Pretty colors are pleasing to the eyes. We are loving this long wide sleeve with ribbing at the cuffs. With puffy sleeves everywhere this year. The balloon sleeve trend adds a little bit of oomph to the crewneck sweater. You can keep your outfit simple while still following the style this season brings. The ties at the back are unique and cute.
These are some of the trendy and fashionable sweaters you can look for while you are shopping for a new one. We hope you have gathered some inspiration. Happy shopping!