As the holiday season approaches, it's time to revamp your look with stylish and practical accessories to bring out the chicest you. Are you ready to turn heads this season? One such accessory that effortlessly mixes style with functionality is the rustic basket bag. The beauty of its versatile design lends itself differently for different social settings, whether it is while meandering in a holiday marketplace or attending a family gathering, or going for a glittery night out – with the basket bag capturing the eye and wowing those around. Ready to make a maven statement? Here's your guide to five must-have basket bags that will make choosing ensembles easy and fashionable for every event this coming holiday season.
1: Loewe Raffia Basket Tote Bag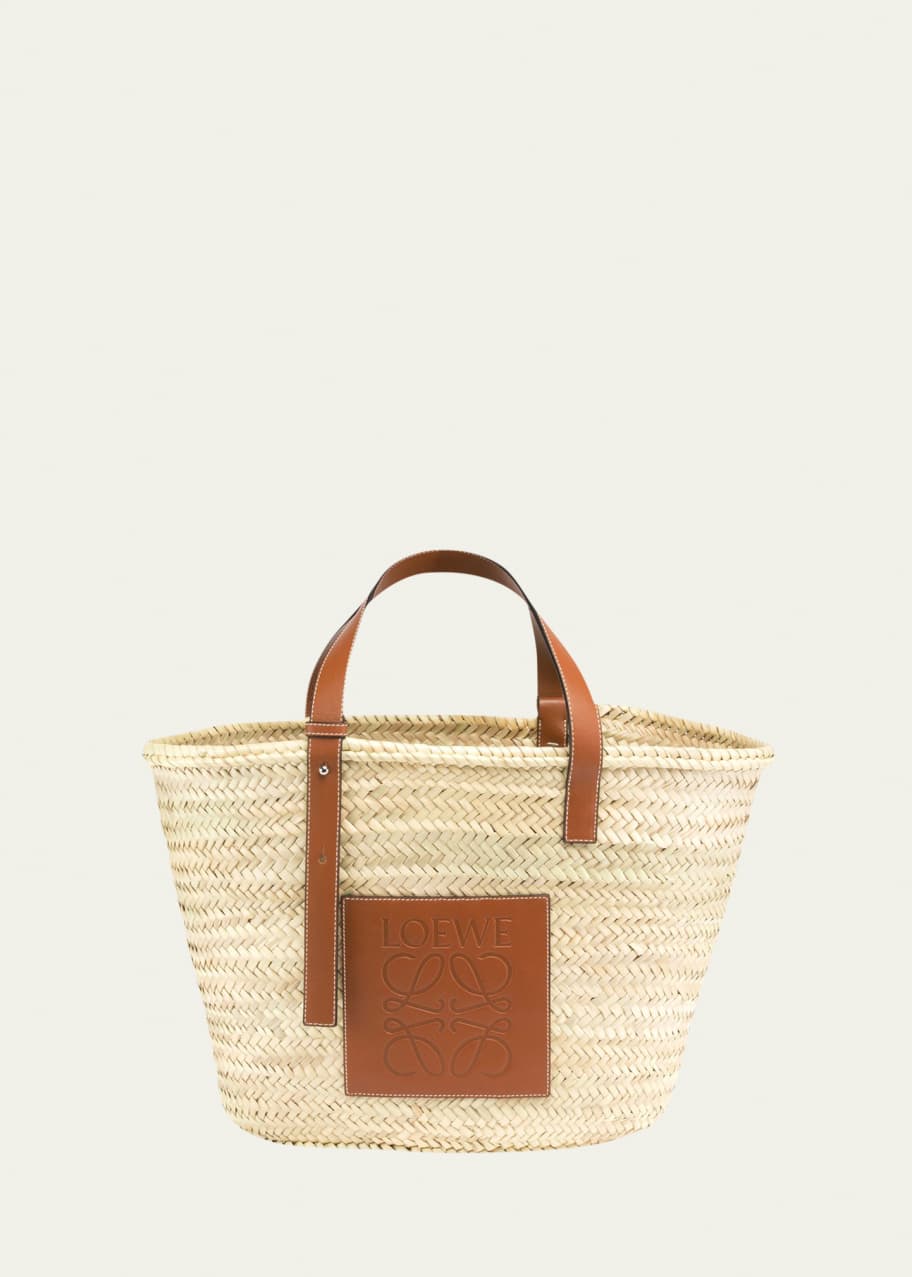 This bag is a total hit amongst the fashion elite, something you may have seen your favorite celebrities and influencers on the streets donning proudly. Those adjustable leather straps provide versatility and support while paving the way for a touch of modern refinement to your look with its embossed logo. You can carry this must-have bag to shopping dates at the mall, tête-à-têtes in the meeting room, and treat yourself to days at a chic boutique – being poised and selfassured through it all with its trendy, transitional attributes. Beloved by fashion insiders everywhere, displaying undeniable luxury with every step.
2: SENSI STUDIO Mini Mini Canasta Bag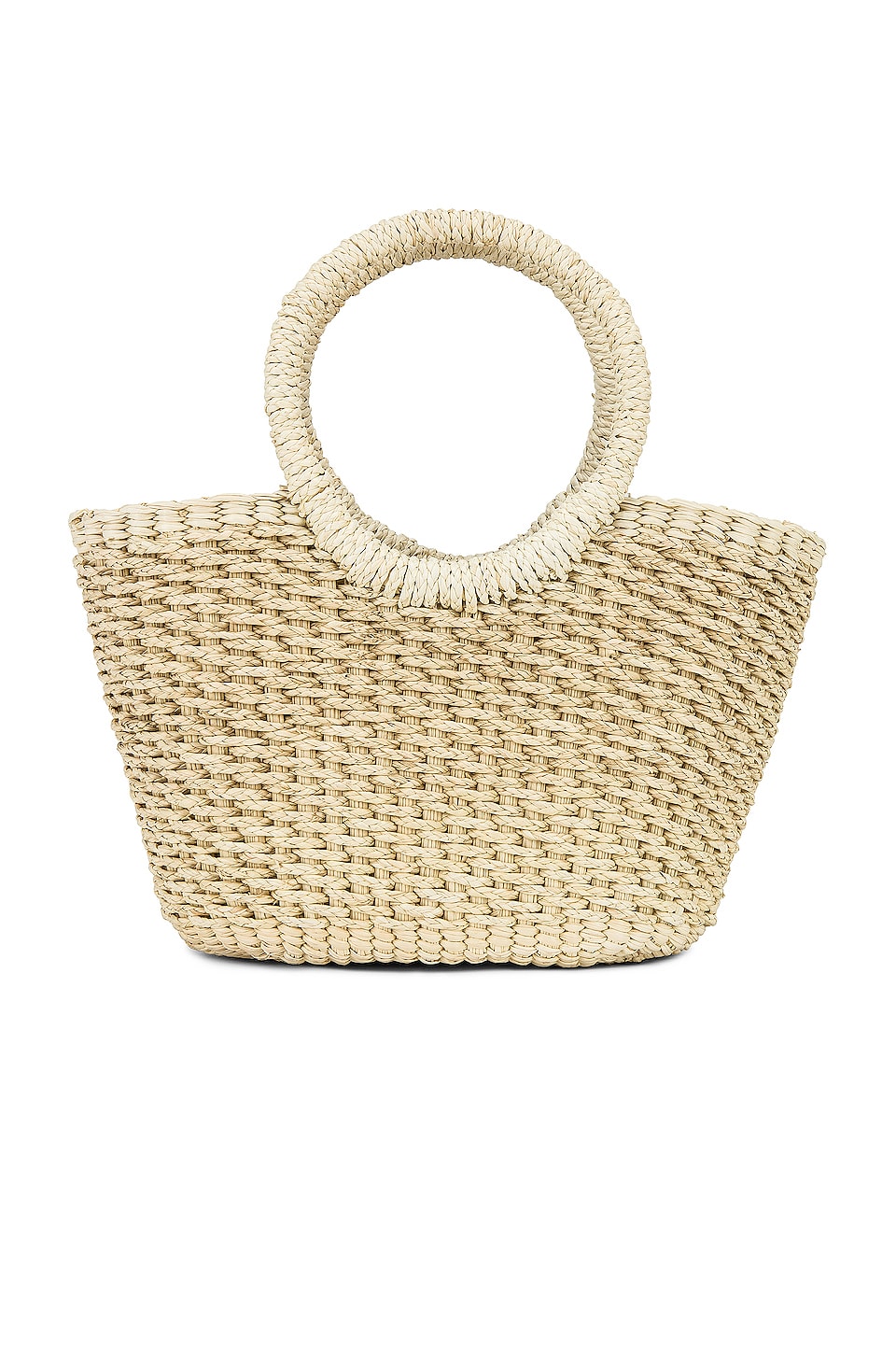 When looking your absolute best is the only option, this mini bucket bag will help you make a stunning entrance! Whether you're headed out for a small lunch with your closest friends or an intimate gathering that needs something special, it fits the scene perfectly. The design of this accessory has been carefully crafted to mesh well with several different outfits. So when coordinating your look for your destination in mind, this vibrant geometrical purse is always happy to grace your arm! Not to mention, the colors give off a sunny vibe that will leave everyone feeling cheery and bright for those long summer days outdoors.
3: Simon Miller Retro Mini Bag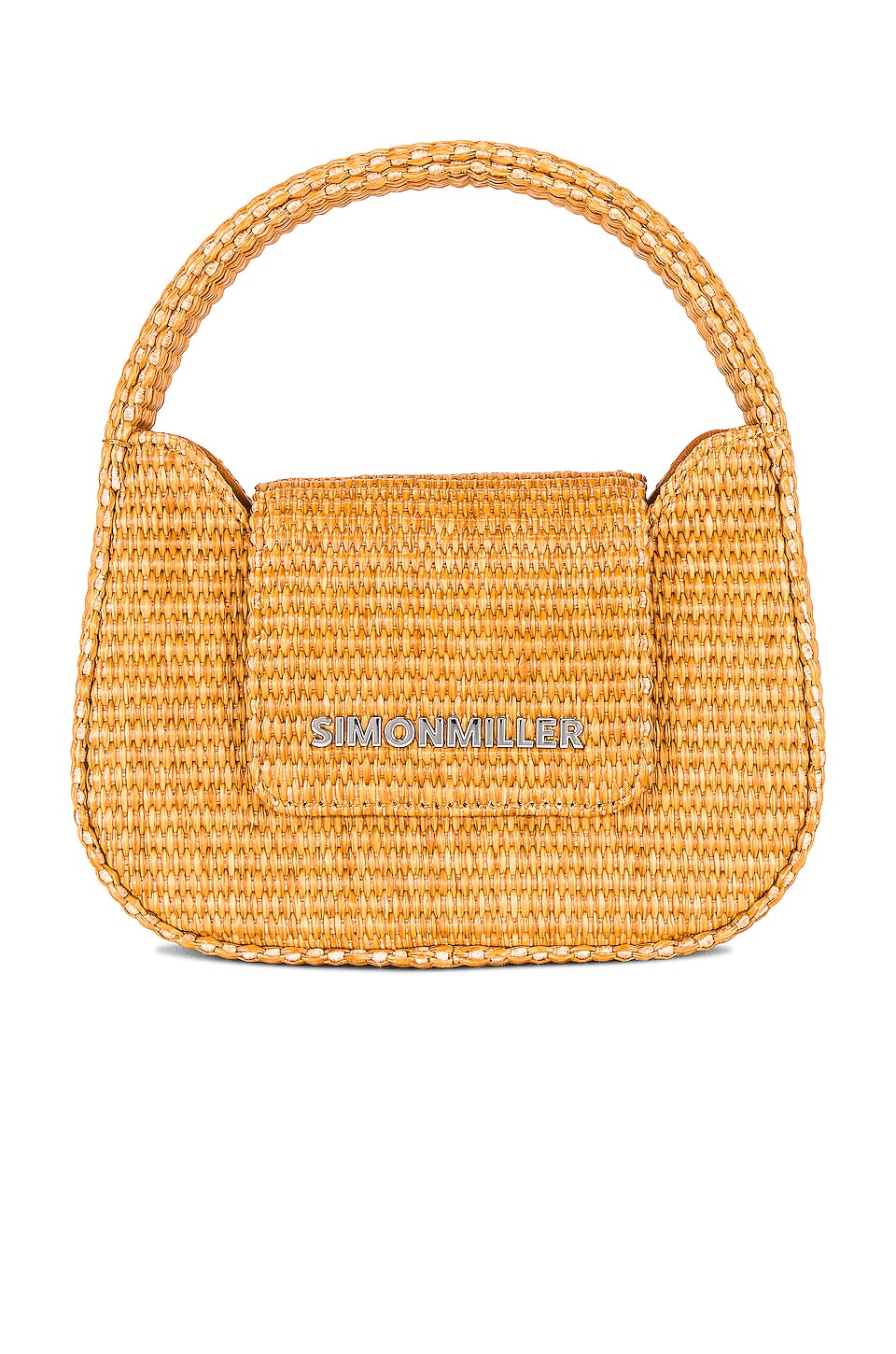 We are absolutely enamored with the mini bag from Simon Miller! Crafted with impeccable taste and a savvy fashion sense, this bag features a sleek Foldover design that is sure to garner reverent attention. Secured by an almost magically well-hidden magnetic closure, the smooth twill lining lends a luxurious air to it while also providing invaluable storage. An absolute essential in the world of personalized style, it's no wonder why this bag has been one of this holiday season's top must-haves! Abundant with enough space to carry all your essentials, what might be even more impressive, though, is its delightful front logo lettering, which adds a dazzling touch of pride!
4: COS Mini Raffia Shoulder Bag
Add some extra personality to your summer wardrobe with this enticing raffia tote. Marvel at its woven two-tone straw that creates subtle stripes and offers a wide strap for support in style. Large enough to fit all your essentials, such as your phone, cardholder, and sunscreen, it also features an internal leather patch COS logo for an extra boost of charisma. This unique bag is sure to draw attention in a crowd! What's better, the lightweight nature of the material will let you swing it about with fashion and ease. Step out into the summer vibes relaxed and glamorous – all thanks to this charming raffia handbag.
5: Jacquemus Le Panier Soli
Jacquemus has designed a truly exquisite and timeless basket bag. It is the ultimate style statement for women who take fashion seriously! Crafted with French expertise, it hasn't sacrificed anything in its quality. With sophisticated leather handles and a top flap closure, it speaks to those optimal standards as well as a wonderfully sleek design that won't go unnoticed. Further adding to its utilizable properties are the lengthy leather straps – which ensure comfortable wear when running about anywhere during any sort of summer rendezvous or night out in the city. A delightful accessory for any wardrobe, this basket bag truly spans all seasons with unparalleled fashion finesse!
So go ahead and flaunt your style with these five incredible basket bags! With their versatile designs and chic nature, these bags will help you make a statement no matter the occasion. Whether it be attending holiday dinners, running errands with friends, or just taking a leisurely stroll about town – your basket bag will effortlessly have you looking like the ultimate fashionista! So don't wait any longer and take their fashionable hands today!