Beautiful tips
Dressing skills
Fashion
Fashion women
FASHION TIPS: OVERSIZED OUTWEAR WITH WIDE LEG PANTS
Could you think of a more effortless and modern fashion items than oversized outwear and wide leg pants? We simply can't! You don't even have to wear them together. You can wear them separately and it would be a total blast.
We do realize that that oversized outwear trend came from wearing male coats and jackets. All of a sudden designers started actually creating oversized pieces for women that actually look like they borrowed it from their boyfriend, bother, father or whomever. Wearing oversized outwear looks masculine and effortless but at the same time it looks feminine and especially if you combine it with high heels and throw on a feminine make up look ( red lips, girly pink colors or so on). The best way you can bring a bit of femininity to a oversized ( for example ) coat is to cinch in your waist with a belt. Of course you can wear it without a belt as well and get a completely different vibe. We also picture a different look – oversized long blazer with tights and high heels ( and belt of course). What do you say about that one?
BERSHKA OVERSIZED BLAZER IN BLACK – Could you think of a more iconic item than an oversized black blazer? A black blazer is a must in general, but an oversized black blazer is something completely different.
TEXTURED WOOL-BLEND COAT FROM MANGO – Just look at this gorgeous beige/ gray color. And this coat is not only good looking but it will also keep you warm considering that it's a wool blend.
If you are a business woman or a trendy lady in general you know how valuable is to have a pair of wide leg pant. We think that wide leg pants flatter any type of body shape and therefore there is not a reason for you not to try out that trend. Well, it is not actually just a trendy piece. It is a piece of clothing that you will always be able to wear.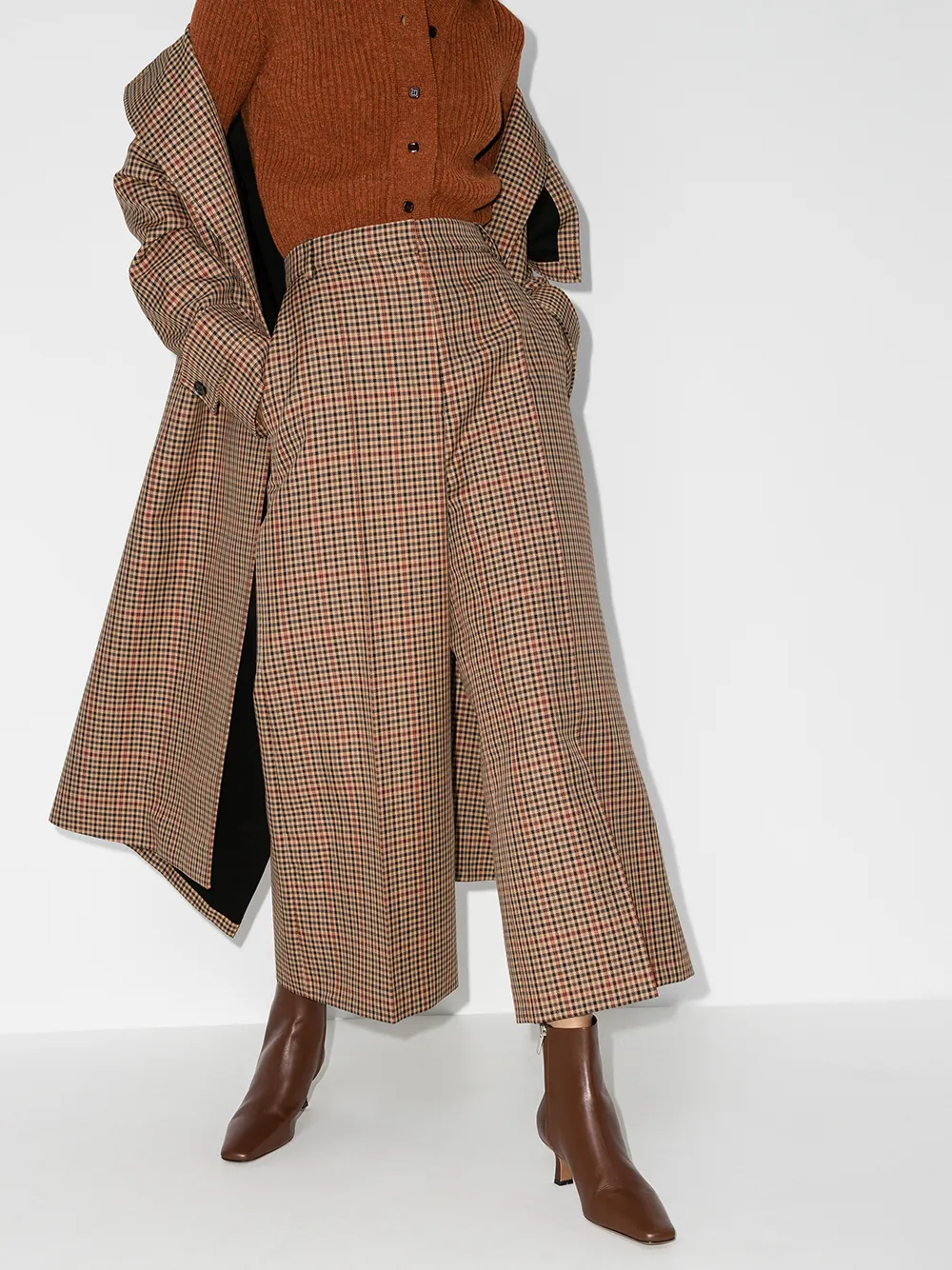 FARFETCH CHECKED PANTS – We simply fell in love with these ones. We don't know whether it's because of the colors but we would definitely recommend you these ones. They actually paired it with an oversized coat on this picture so you can see how great those two look together.
FARFETCH KHAITE PANTS – Leather is simply a must this season!