Beautiful tips
Dressing skills
Fashion
How To Match A Gentle White Sweater
Sweaters are the most demanding and popular winter clothing item. It is a must-have article that everyone needs, wants, and loves to wear in winter. Have you ever wondered to style one particular color sweater to style in different ways? If not let's pick up a white color sweater and dress it up in numerous ways.
Different ways to style a gentle white sweater
We cannot ignore a soft corner for the white color in our hearts. Winter whites bring positivity and an inspiring feeling. Whether you style a white sweater casually or conceptually it always gives a polished and elegant look. You might agree with us on this point. Check out some classy looks with the white sweater that can do wonders and add charm to your look.
1. White Sweater and Plaid Pants:
Ever wonder a plain white sweater can make you look gorgeous? I cannot make you look only gorgeous but also stand you out of the crowd. Look sophisticated and classy at the same time by pairing a White Sweater with Plaid Pants. This winter creates your best look by merging your plaid pants with a white sweater.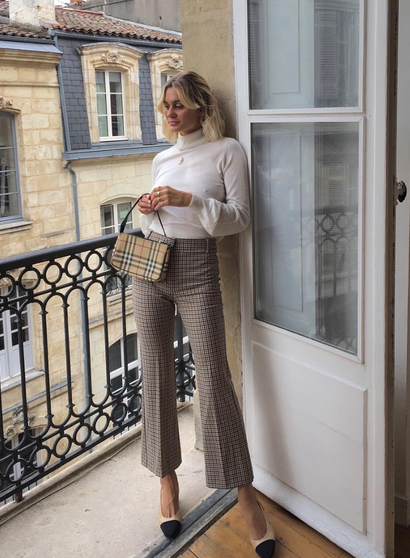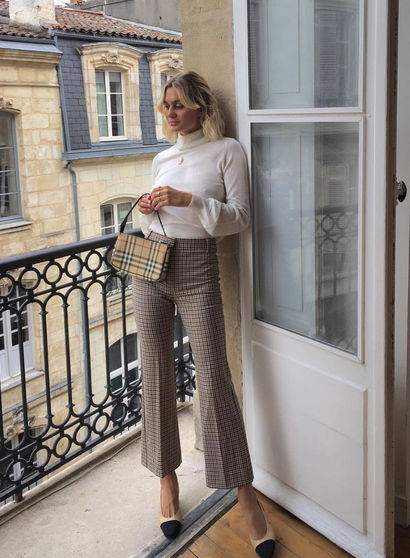 2. Cable knit White Sweater:
Pull up a white cable knit sweater with a skirt or boyfriend jeans and make a difference in your style statement. Look glamorous in a cable knit sweater. You can pair it with a straight skirt, slip skirt, boyfriend jeans, or trousers for an outstanding and graceful look.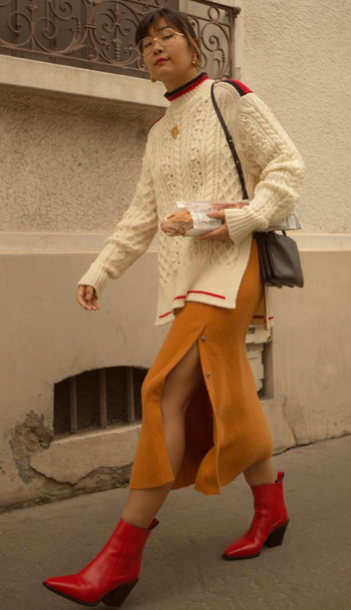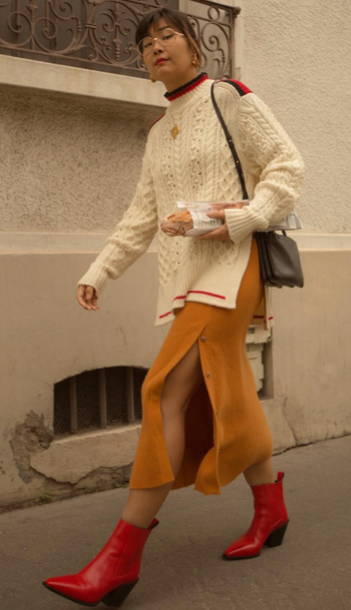 3. Off-shoulder White Sweater:
Grace up your style by wearing an off-shoulder white sweater with a black mini skirt or straight-fit jeans for an elegant and sophisticated look. You can add on accessories for a more versatile look.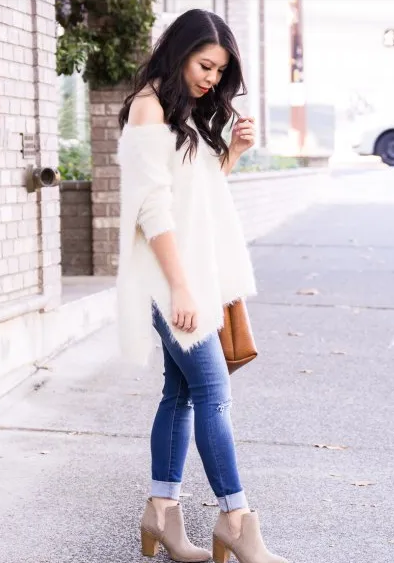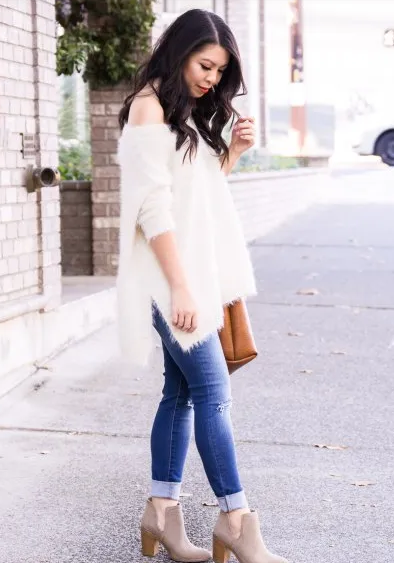 4. White Fuzzy Sweater:
The fuzzy sweater looks gorgeous in any way you wear. Make people wonder about your cute and attractive look by wearing a white fuzzy sweater with a plaid skater skirt and make everyone obsessed with your look. To give a more feminine and classy look pair it up with pastel high heels or ankle heels.
Another way to style a fuzzy sweater is with ripped jeans and a leather jacket. This look might look simple and casual to you but make you appear classy and fabulous.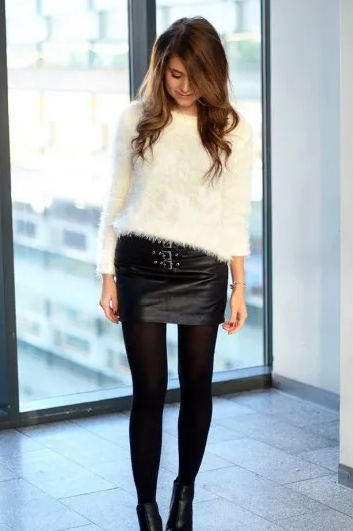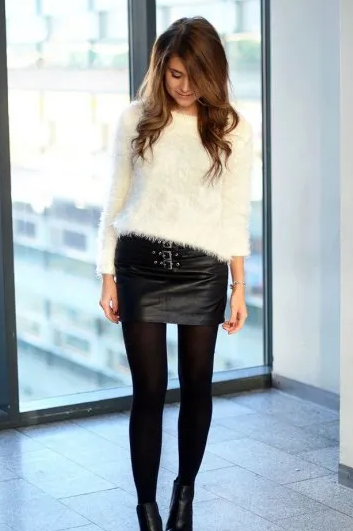 5. White Sweater Dress:
Add a stylish touch to your personality by wearing a long white sweater dress with knee-length boots. Look beautiful and make your outfit more beautiful with extra feminine outfit touch. For such an amazing look all you need to have is a white turtleneck sweater dress. Pair it with a belt and suede knee-high boots.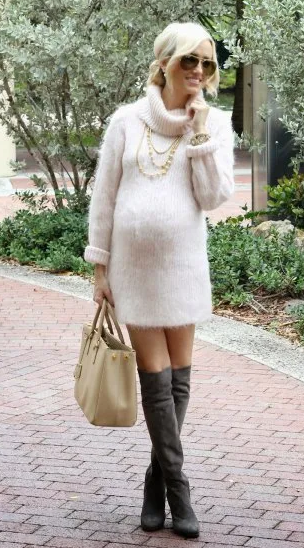 In this winter experiment, these look and look gorgeous and stylish. Add some spice to your style with a white sweater for an adorable clothing statement. Fall I love with white sweater and make it your favorite clothing garment to wear during winters. Whether you want a monochromic look or a casual look, a white sweater blends well with any kind of look. No matter how you style it you are going to have a versatile and adorable look anyway.
Girls, it's time to get up and shop, instead of sitting idle or wasting your precious time. Go and shop for the best style of white sweater that makes you that compliments your style, taste, and size. Have fun in winters by experimenting with new looks and styles with white sweaters.