Luckily, fashion is an eternal restart that allows us to revive our favorite trends from season to season. Overview of prints that will never go out of style.
They delight our wardrobe and at the same time our wallet, these prints that look great whatever the year, the weather, and the essential fantasies of the moment. We love them because they allow us to wear our favorite pieces without ever having to part with them. Always true to our trendy looks, they never break our fashionista heart. What patterns and fabrics should you bet on? Follow the guide!
1. The stripes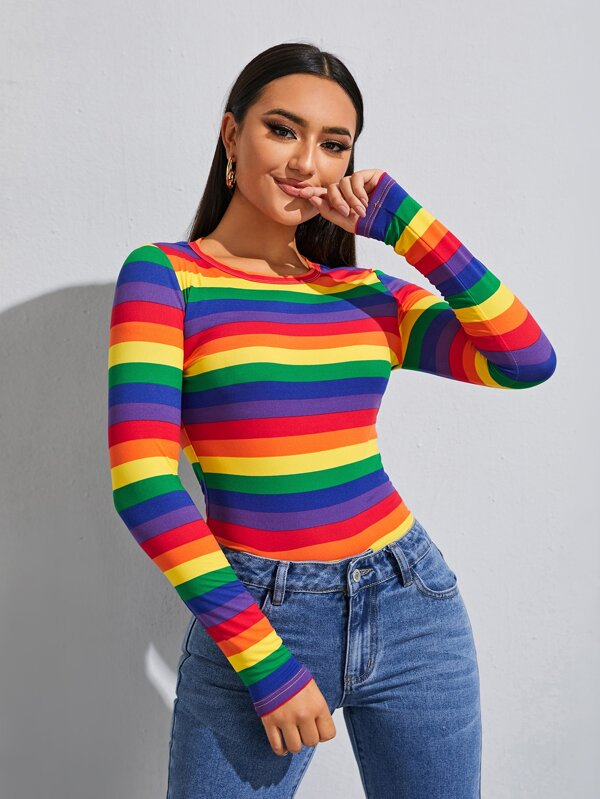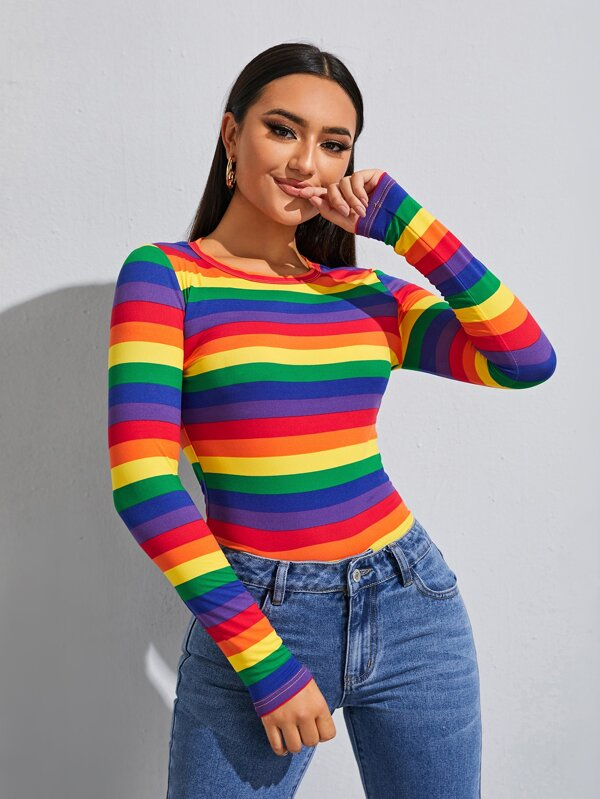 It's simple, stripes are everywhere and in all directions: horizontal, vertical or even diagonally to display a graphic look, they can sometimes mix & match to reinvent themselves and give us the cool attitude.
Classics, we adopt them on our wardrobe basics for ready-to-wear outfits for all occasions when they do not reinvent them to twist our everyday looks.
When they are split in order not to be off-putting, they sometimes dare to alternate the fine stripe with the wide stripe: no need to choose between the two. In any case, they stand out from the crowd with daring color combinations that add pep to seasonal pieces and stand out on our chic and trendy essentials for versatile looks.
How to wear the stripes?
For a touch of elegance, wear them in short or long-sleeved tops and blouses, with jeans to break up the classic side of the outfit, or with a business woman-style pencil skirt that assumes her femininity. On weekends, we dare the graphic jumpsuits, to wear with a pair of trendy white sneakers.
2. Polka dots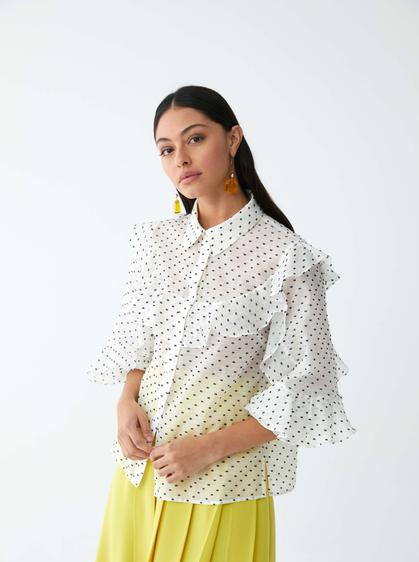 Polka dot mania will certainly never have its last word. As feminine as you want on petite tops, skirts, and chiffon dresses, the polka dot print comes in delicate dots for an elegant touch that is sometimes discreet and sometimes retro. Podium spirit in maxi version is the audacity of a seasoned fashionista. Regular or unruly on the fabrics, they twist our wardrobe in the blink of an eye.
How to wear the polka dots?
If we opt for the maxi polka dots, we choose a strong piece to create a daring look that you can tone down: a top with jeans and slip-on, a long printed skirt with a pair of canvas sneakers, and a loose t-shirt for example. We avoid the total look reserved for the catwalks during fashion week. If you have some curves, also opt for a strong piece on the thinnest part of your body because the big polka dots can be unflattering in some cases.
If the polka dots are small, they perfectly create chic and trendy everyday outfits and elegant looks for occasions. This is when we dare the twirling dress for an irresistible retro look.
3. The flowers
With floral prints, that's the bouquet! Vintage, modern arty, or Liberty, the print is lively. Small and large flowers bloom together on our favorite pieces, to adapt according to your blue or eccentric flower side. Graphic, Japanese, rustic, or even tropical, the flowery patterns take us on a journey from the urban jungle to distant lands.
How to wear the floral print?
It all depends on the style you want to adopt. In the city, we dare the vintage look with a Liberty dress that we dress in a leather jacket for a more trendy look, to wear day and evening. Or we dare floral tops and bottoms that we mix with plain basics, a sure bet. On vacation, it's easier to fall in love with tropical prints with colorful tops paired with denim shorts and a pair of flat sandals.
4. The plaid checks
The nineties and minimalist, they are available in fairly classic colors – black, gray, beige, and red – to offer us cocooning plaid-style pieces. Classics on the other side of the sleeve, the checks play it 100% English and give us a British allure to perfection, to mix with more modern pieces to be at the forefront of the trend. Sporty in black and white on sneakers and other sportswear, they energize our looks. In short, the other prints just have to be kept squarely because the checkered pattern has never stayed in the locker room for long.
How to wear the checks?
Plaid checks are the ones we wear more often on off days to be comfortable. We then put on a long lumberjack shirt associated with jeans: the essential look. The scarf extends the cocoon of the house by wrapping us on the way to get back to work.
Instead, we adopt British checks to concoct a glamorous working girl look with a mid-length skirt and a blouse to which we give character with a pair of pumps.
In sport mode, we focus on the accessory with shoes, bowling bags.