Beautiful tips
Fashion
Pearl: The Most Popular Jewelry Element This Year
Pearl is the perfect gem suited to the next generation of luxury jewelry, it is a natural, organic, environmental-friendly, and a virtually renewable gem. It comes in all shapes and colors, pairs well with other gems, and is more affordable than other gemstones. Here is luminous jewelry from pearl.
Pearl Rings
Lustrous and shining cultured pearl rings for women are a lovely gift for special days or a treat for yourself. A pretty pearl ring adds a timeless appeal to any look or ensemble. Most people would prefer the white classic freshwater pearl. However, if you are looking for a little more drama, you may go for the exotic golden south sea or black Tahitian pearl. Whatever your choice is, the pearl has the best engagement ring, anniversary gift, wedding ring, a love expression gift. Choose pearl for your rings because it has an elegant choice.
Pearl Earrings
The Pearl earrings are a beautiful and elegant enhancement to any wardrobe. They add a soft shine and subtle polish to most garments, including a casual sweatshirt, jeans, and wedding dress. Whether you want this sophisticated look with pearl studs or a more classy strategy with pearl-tipped threader earrings, pearl drop earrings, there's a variety of collection of stunningly gorgeous pearl earrings.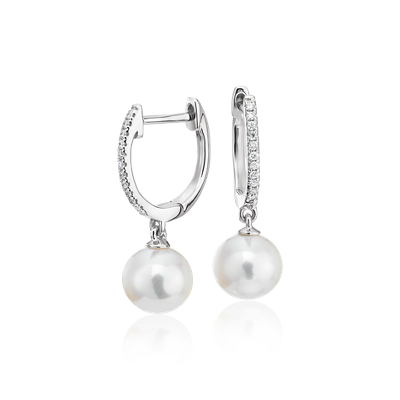 Pearl Bracelets
Pearl bracelets come in a set of gold, silver, or rose-gold. They also have different styles, including Honora style and Belle de Mer style. You can also have fun with chunky cuffs, links, and chain pick decked out with charms or beaded bangles for vintage-inspired vibes. The hand-selected cultured pearls make an unforgettable lustrous statement on pearl bracelets. If you are looking for a perfect gift for someone special, the pearl bracelet would be an excellent choice, and it is beautiful and feminine.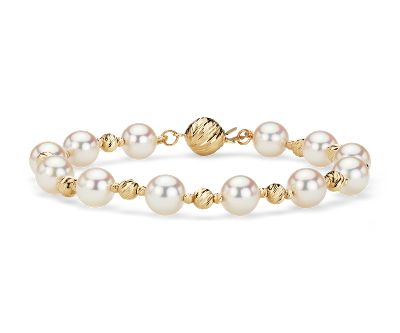 Pearl Necklaces
Pearl necklaces range from simple pearl pendants to extravagant Hollywood glamour depending on how you wear and style them. Pearl necklaces glisten with style. They are soft, light hue, pair beautifully with any color because of their incredible versatility. The necklaces have been used in almost all rites of passage. Babies have worn them during their baptism, girls at their communions, at proms by teens, during weddings by brides, and during coronations by queens.
Pearl jewelry is a glamorous addition to the jewelry wardrobe of each woman. Beautiful pearls will add a value of heirloom quality to a set of jewelry. When shopping for the perfect pearl jewelry, whether it is an engagement ring, necklace, bracelet, or earrings, ensure they are smooth, round, shining, and, most of all, match your outfit.