There's a new love for wide-leg pants. But what if we tell you there are proper stylistic ways to wear them? We're here to tell you about simple fashion do's to make you look taller while still being fashion-forward in these fabulous trousers!
1. Raise The Roof With Platform Shoes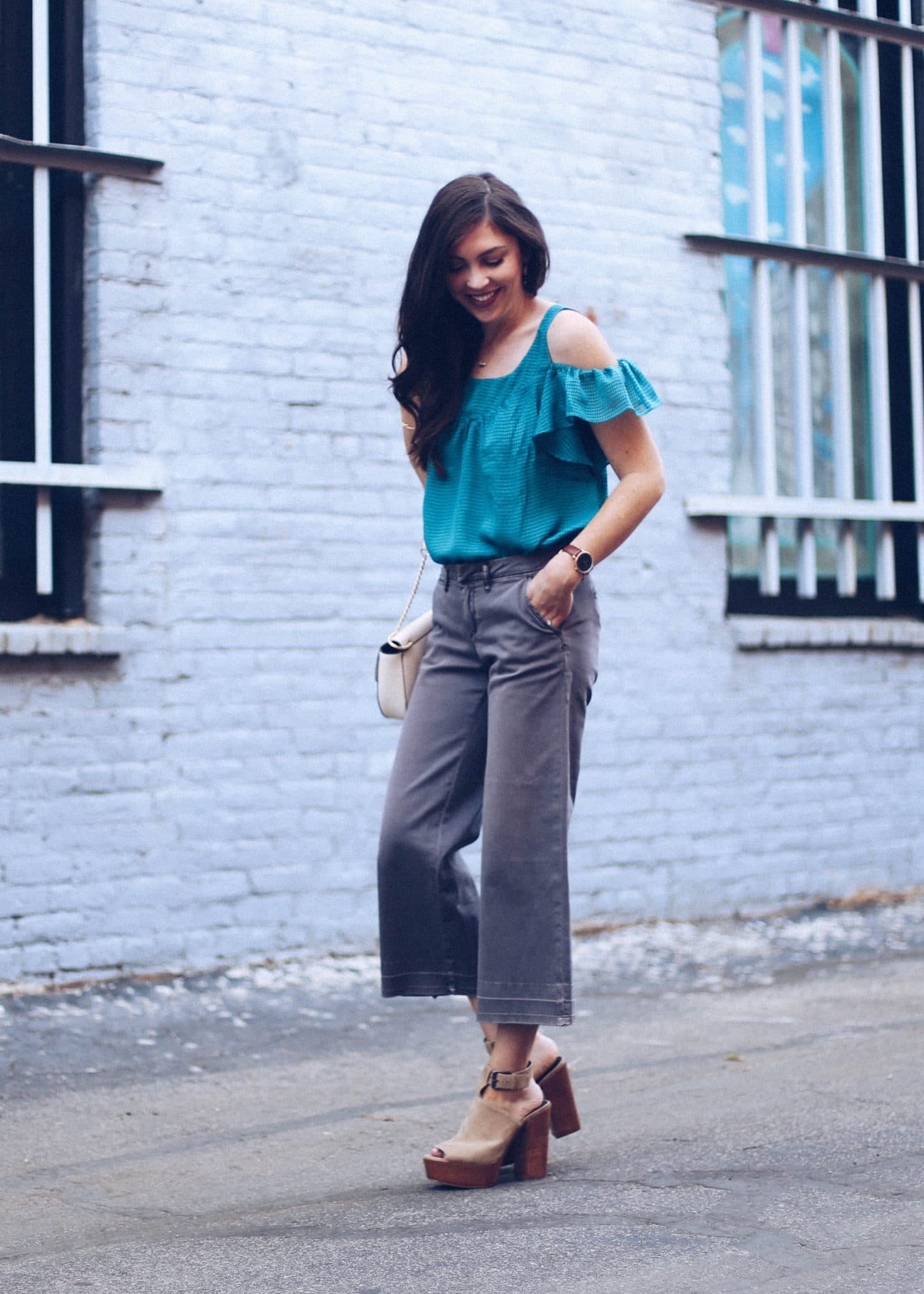 Wide-leg pants are meant to elongate your legs and make you look and feel like you're a skyscraper when you walk. But what really caps that off is pairing said trousers with platform heels.
Platforms are back in style and are a quick go-to for those semi-flared, semi-palazzos. Furthermore, they're ranked as among the most comfortable in terms of footwear with heels. Hence, you can walk in them day and night without the need to mask any foot pain!
2. Point It Out With Pointed Toes
Pointed pumps are an excellent choice for really emphasizing the way wide-leg pants lengthen the appearance of your legs. Mid-rise or high, pointed toes are also able to bring about a luxurious feel to the entire ensemble.
Whether you're wearing wide-leg denim or soft cropped trousers, they'll never fail to add class to your overall look.
3. Rise With The Mid-Rise Block Heel
They're back in the game and are taking the lead— we're talking about mid-rise block heels. A casual stroll along with your girls, coffee with your beau at your favorite cafe, or a busy schedule at the office. Whichever scenario you'll be in, mid-rise block heeled shoes will let you keep going and in style.
And of course, as we always say, they're comfy as fudge. So, win-win, right?
4. Strappy, Strappy Sandals
Flaunt your sassy, sexy side with this wide-leg pants footwear— strappy sandals. They instantly sprinkle femininity all over your outfit-of-the-day with its beautiful straps that fall perfectly on each foot.
When you're feeling like dressing up even for a "regular" day, strap yourself into your favorite strappy sandals to look extraordinary.
5. The Sporty Wide-Leg Look
This one is for those who are more at ease when they're in sneakers. Further, we have to give you a bit of a head's up that this is also more for those who are already blessed with skyrise-genes. After all, sneakers don't have heels. But you do you. If you have a hundred on errands on your hands and will be constantly on your feet, then rubber flatties are your BFF + wide-leg pants.