Have you ever remembered that sleepless night before our first day in college? The excitement and a little bit of anxiety, knowing that it will be a new beginning of our life's chapter. We all know that the first day in college is so fun, exciting, and fabulous but at the same time scary? We never know how things would go on the first day, which determines our whole college career!
Despite that, we should be ready and feel confident of easing that worries. One thing that we know could make things better on our first day is by dressing up confidently! A question may arise on what you should wear or what you shouldn't wear plays a significant factor. Let us help you get ready for your college by letting you see some of the best outfits you can try with your jeans and suit.
Blue Is the Trend!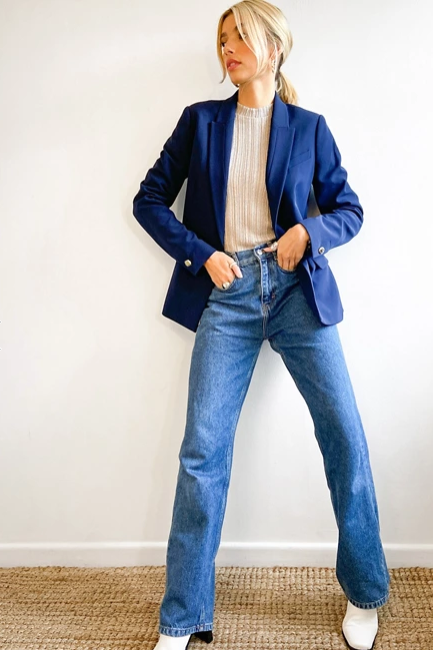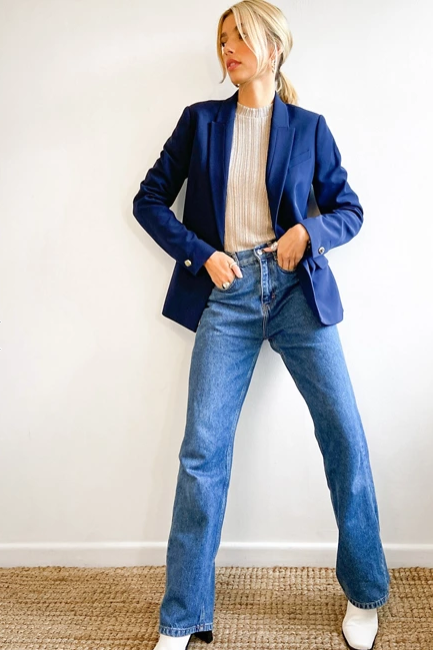 The suit is not only made for office wear, and if you dare to pull it off for casual attire, then you should probably try doing it! Let them see how you ramp up the stage with this slim tailored jacket in dark blue with denim jeans and white boots. Add a bright-colored shirt to emphasize the jacket more!
Petite? No Problem!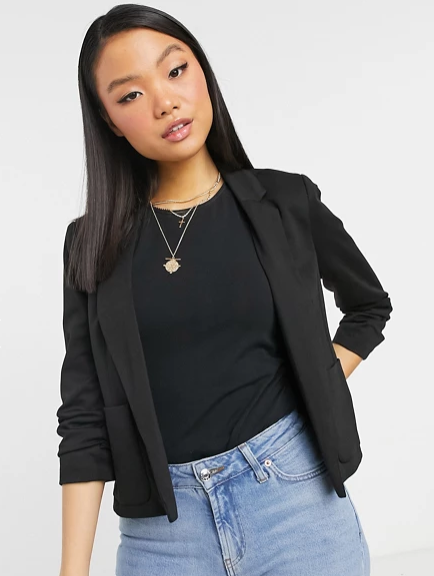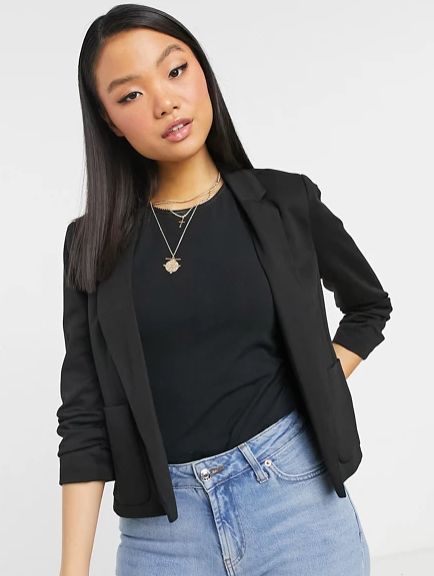 In styling your college outfit, your size shouldn't be a problem. Try this petite Ponte blazer in black with a black shirt and jeans for your latest fashion trend. Adding some accessories like a pendant or necklace can make you look cute and trendy. Correctly add a bit of makeup to complete your new get-up!
Guns and Roses!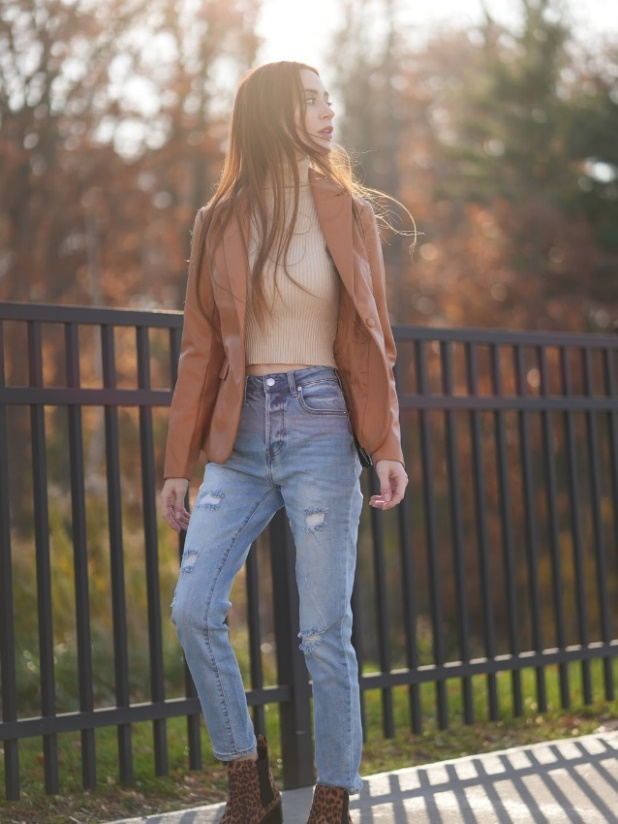 Try this vibrant fashion outfit with your brown blazer + ripped jeans + crop top, + boots! This kind of style is unique with some cowboy vibe in it. It is perfect for ladies who want to stand out in the crowd without overdoing it. What is good about this style is how the outfit's colors perfectly blend and complement each other.
Simply Made For You!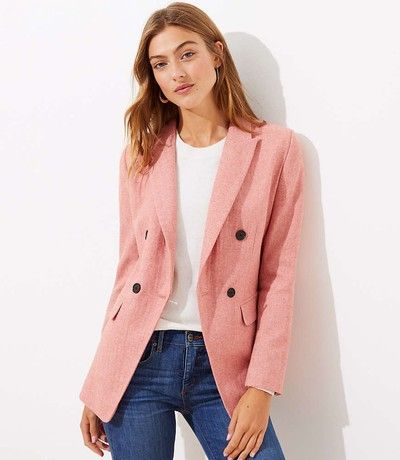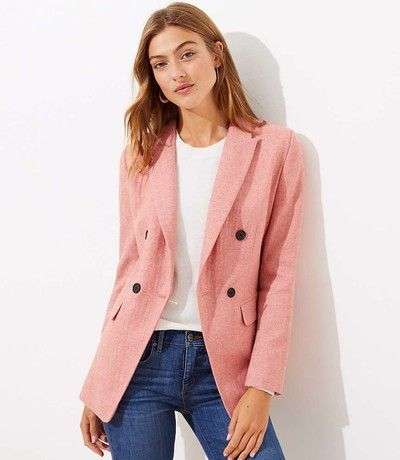 This kind of outfit for college ladies often sees women who want to keep their feminine side and look. It is so simple yet enticing at the same time. The pink-colored suit shows your girlish and playful character while feeling confident and sophisticated too! A perfect match for any jeans and tops. You may also want to add some cute earrings or pendants.
Own The Floor!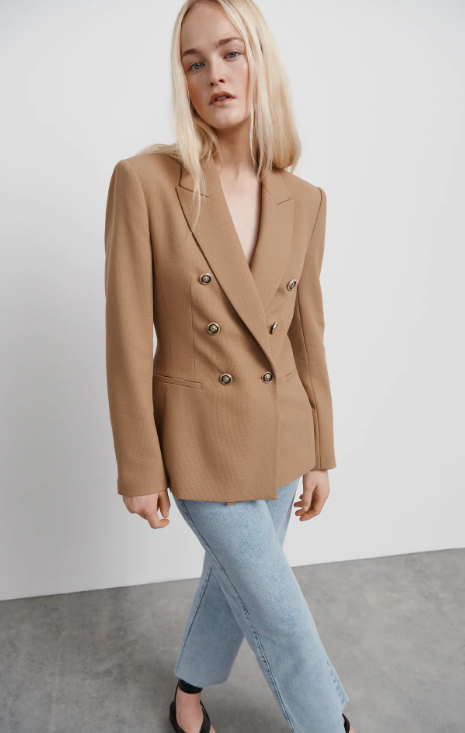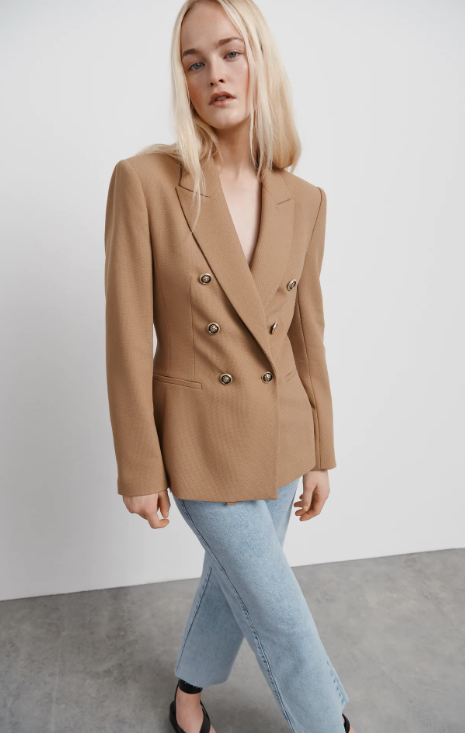 The best way to attract attention on your first day in college is by owning the floor with your captivating attire! If you got the confidence needed to successfully pull off this outfit, then getting a double-breasted blazer is fine. With its deep v-neck design, you'll be able to get everyone's attention right away! If you find showing a bit of your body and skin is something you can do, this kind of attire will not be a problem.
Over The Shoulder Style!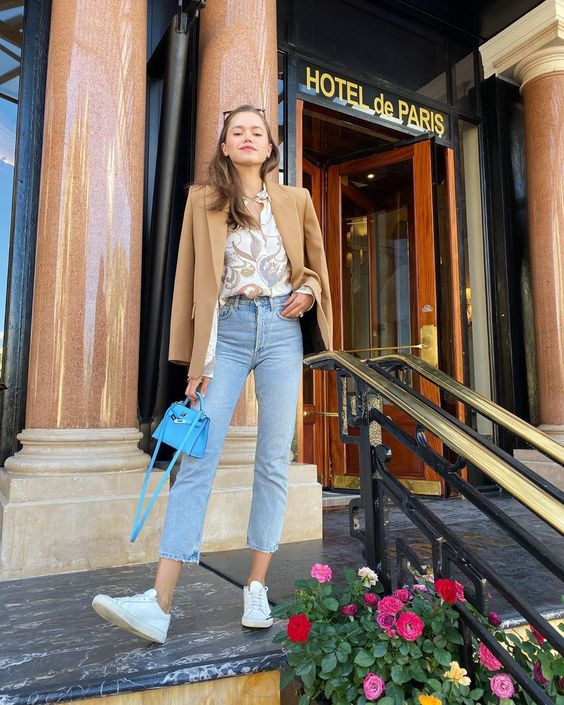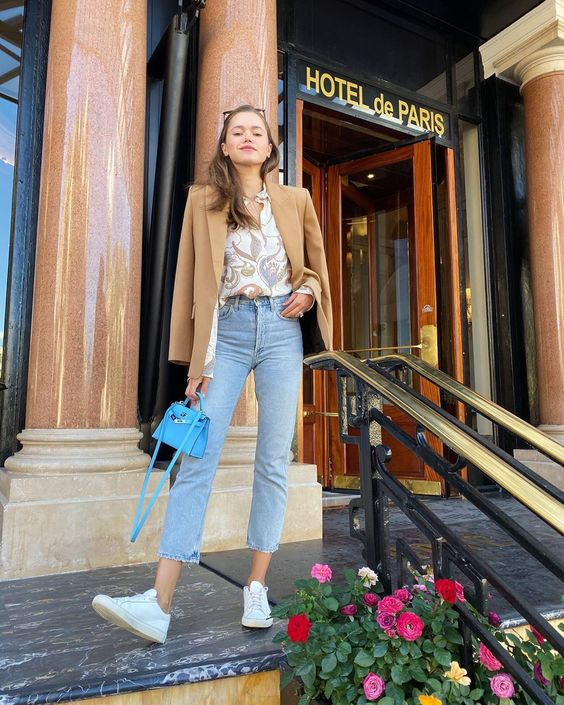 There are lots of ways on how you can wear your suits to match your other outfits. You may try to put it over or hang it over your shoulder for a change. This kind of outfit doesn't rely on your suit alone, so you can wear it off every time you want. Consider your suit as an additional complement and bank on your jeans, tops, sneakers, handbag, and accessories ( such as eyeglass and necklace ).
Beauty + Simplicity!
This outfit shows simplicity and beauty at the same time! You may find the shirt and jeans, so simple but the plaid blazer balance the entire outfit. You want to replace the shirt with a v-neck shirt or crop top to emphasize your curves and body for a more daring and alluring look.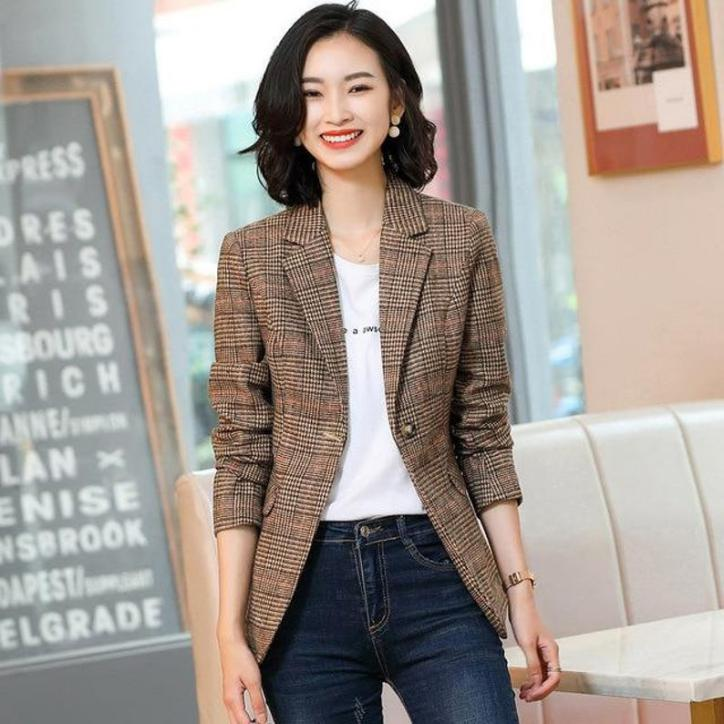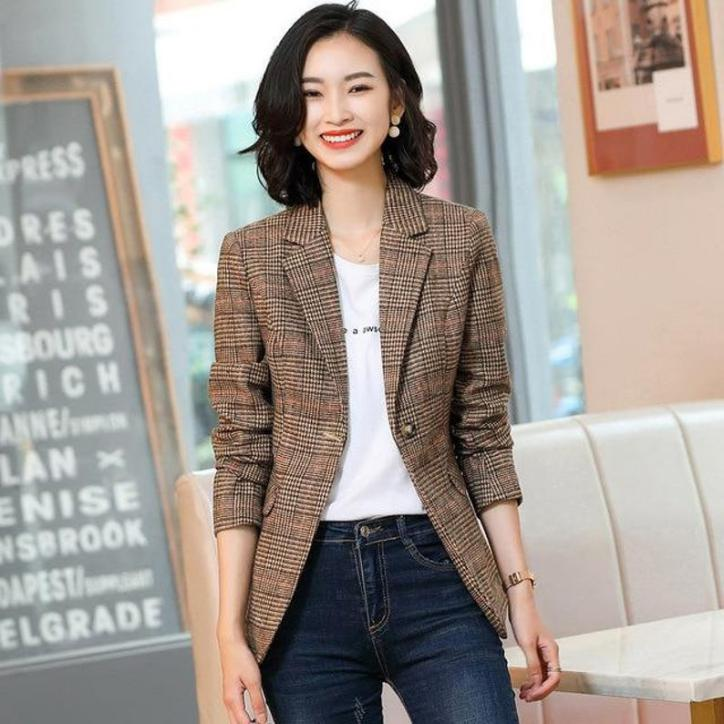 Hopefully, if you're having some problems with what to wear in your college days, these ideas can help you solve them. Especially if you don't want to keep your suits in your closet rested for the entire semester! Nonetheless, this is also good for ladies who wish to save many options on what to wear at school.