Beautiful tips
Dressing skills
Fashion
Women clothing
Wear Like A Queen Temperate by Rocking Stovepipe Trousers and Boots
Every woman wants to feel young and stylish. She wants to bring out her personality traits through her dress code. This helps her to interact with other people with confidence who identify with the outfit. So, she must invest in fashion clothes that highlight her best sides to create a youthful and fresh look. Here's how you can rock your stovepipe trousers, shirt, and boot to look like a queen temperate.
Stovepipe trousers are slim-fit pants that are a slightly tighter version of straight-leg trousers fitted to your knee and fall straight to your ankle. The pants come in an array of colors and can be worn in so many ways. You can rock your stovepipe trousers at work, date, or even casual.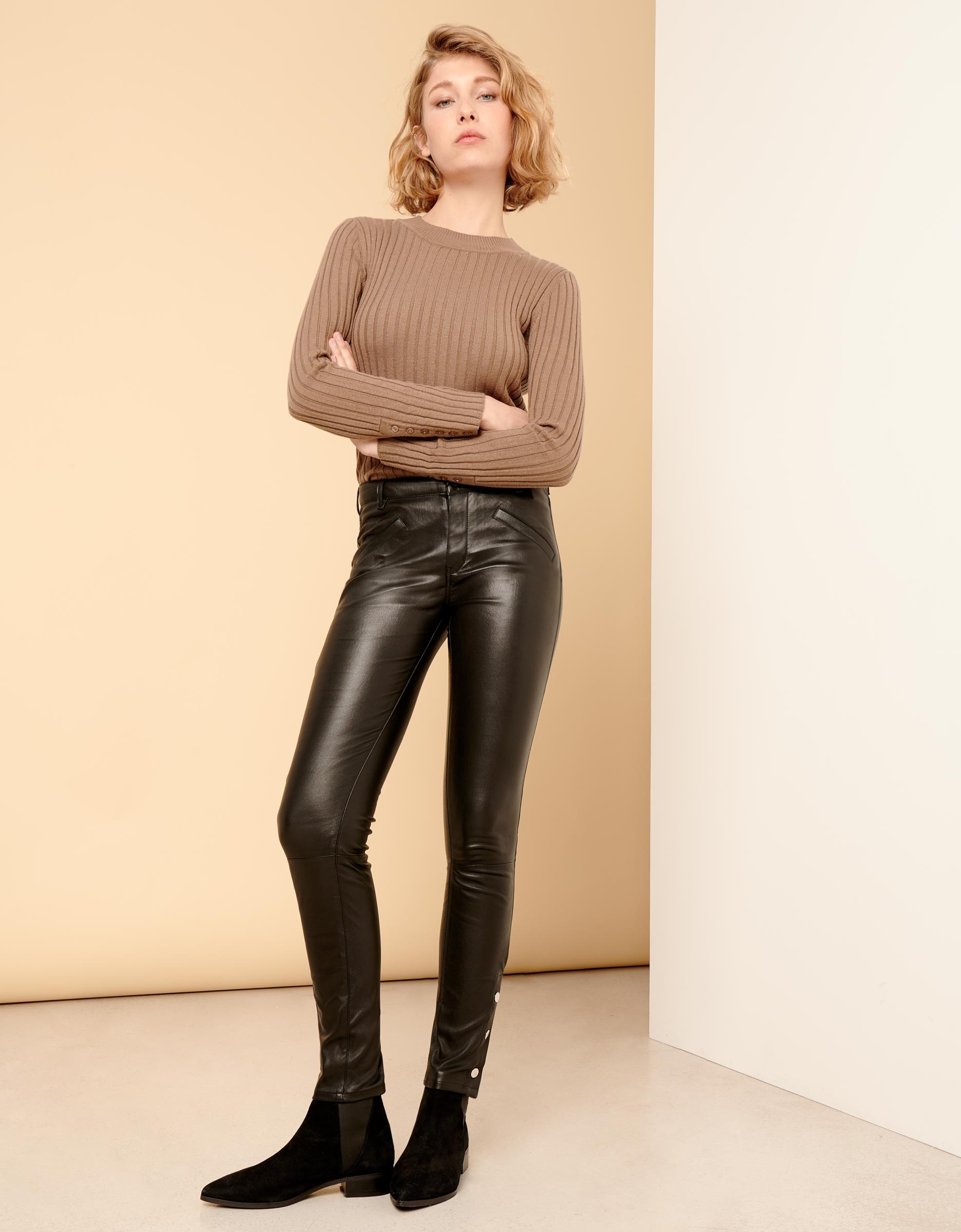 Pairing your stovepipe trousers with a plain shirt is perhaps the most versatile piece of clothing on planet earth. Depending on how you want your style to appear, you can have a white shirt and stovepipe pants for any occasion, including parties, corporate lunches, and high-teas.
There's no need to tuck in your wide-leg trousers when you want to wear your boots. Stovepipe pants are perfect pair with boots. The outfit is best on a rainy season to keep your feet warmer. This styling trick has a fresh and modern silhouette.
Wearing ankle-length boots with slim-fit pants will make you look cute. They are comfortable, and you can have them on your feet the whole day. Wear the outfit to work as it seems business-casual with a shirt and a coat. Knee-length boots will also make you stand out from the crowd—a perfect fashion to spend a weekend or a night date.
The best stovepipe pants should have a high waist, and the shirt should be flowy. Your figure will look amazing with this style. Stick to the neutral colors that can fit any occasion. You can experiment with bold and sleek heeled, flat, or ankle boots with fun colors. Complement the whole look with by carrying a solid-colored handbag and eye-catching jewelry. Stick to one piece of statement jewelry per outfit to create the most impact.