Face care
Life style
Make up
What Brand of Base Cream Is Recommended?
In summer, but also in winter, it is necessary to protect the skin with face creams or with a make-up base with SPF. There are formulations suitable for every skin need, which combine moisturizing and anti-aging active ingredients with the latest generation sunscreens, even resistant to water and sweat!
Using creams or a make-up base with SPF is essential, both in summer and in winter. The sun's rays are very harmful to the beauty of our skin and I will never tire of repeating that even in the city it is necessary to use these products.
You don't want to use a solar in the strict sense? However, there are many face creams and make-up bases with SPF from which you can choose, suitable for combating gloss and at the same time guaranteeing continuous hydration and sun protection for 24 hours.
Today I want to point out which, in my opinion, are those on which it is worth investing according to your needs, ranging from BB creams to solar foundations and passing through light and impalpable fluids, without neglecting the most interesting news.
The best anti-wrinkle in the world is the SPF, even in the city. It is difficult to imagine sunbathing away from the beach and the pool, yet the sun's rays are stronger and more aggressive in metropolises and their action is extremely harmful to our skin because smog also aggravates the situation.
So, are you curious to know which face creams and makeup bases with SPF I have selected for you? Then let's get started!
CLINIQUE, CITY BOOST OIL-FREE SPF 25 IS AMONG THE FACE CREAMS AND MAKE-UP BASE WITH SPF FOR OILY SKIN
This Clinique treatment is enriched with a medium-high sunscreen (SPF 25), perfect for those who want to protect themselves from the sun even in the city. Its composition is very light and has been created to absorb excess sebum, keeping the skin hydrated, but opacified.
It can also be used near the eye contour and if you have sensitive skin. This cream with SPF can be an excellent make-up base, but it can also be applied after make-up, in order to protect the face and regulate sweating. The only "flaw" is the slightly heavy texture.
FOR SPORTS PEOPLE CAN NOT MISS CLINIQUE, WORKOUT FOUNDATION SPF 40
In addition to this fabulous cream, the brand has a line designed for those who love sports, but don't want to give up on makeup. Among the various products in the collection, one in particular caught my attention: the Foundation for Sport SPF 40, available in four colors from light to deep.
This very fresh fluid has a light to medium coverage, is buildable, and resists both sweat and humidity. Although it was designed for those who play sports, I believe it could also be an excellent solution for girls who suffer a lot from the heat, because it reduces the visibility of the pores and controls excess sebum.
FACE CREAMS WITH SPF + DD CREAM BASE BY GALÉNIC = PERFECT PROTECTION
This fantastic DD Crem by Galénic is an absolute must have especially in summer. Its texture is very light and fluid and gives the complexion a splendid natural color.
The effect on the skin is almost see-through: it leaves the complexion bright and protected, thanks to its SPF +25 factor. When the sun is strong, I apply under a higher sunscreen, 30 or 50. In this way, the skin is 100% protected.
NEUTROGENA, HYDRO BOOST URBAN PROTECT SPF 25 IS THE FACE CREAM WITH SPF FOR VERY LIGHT SKIN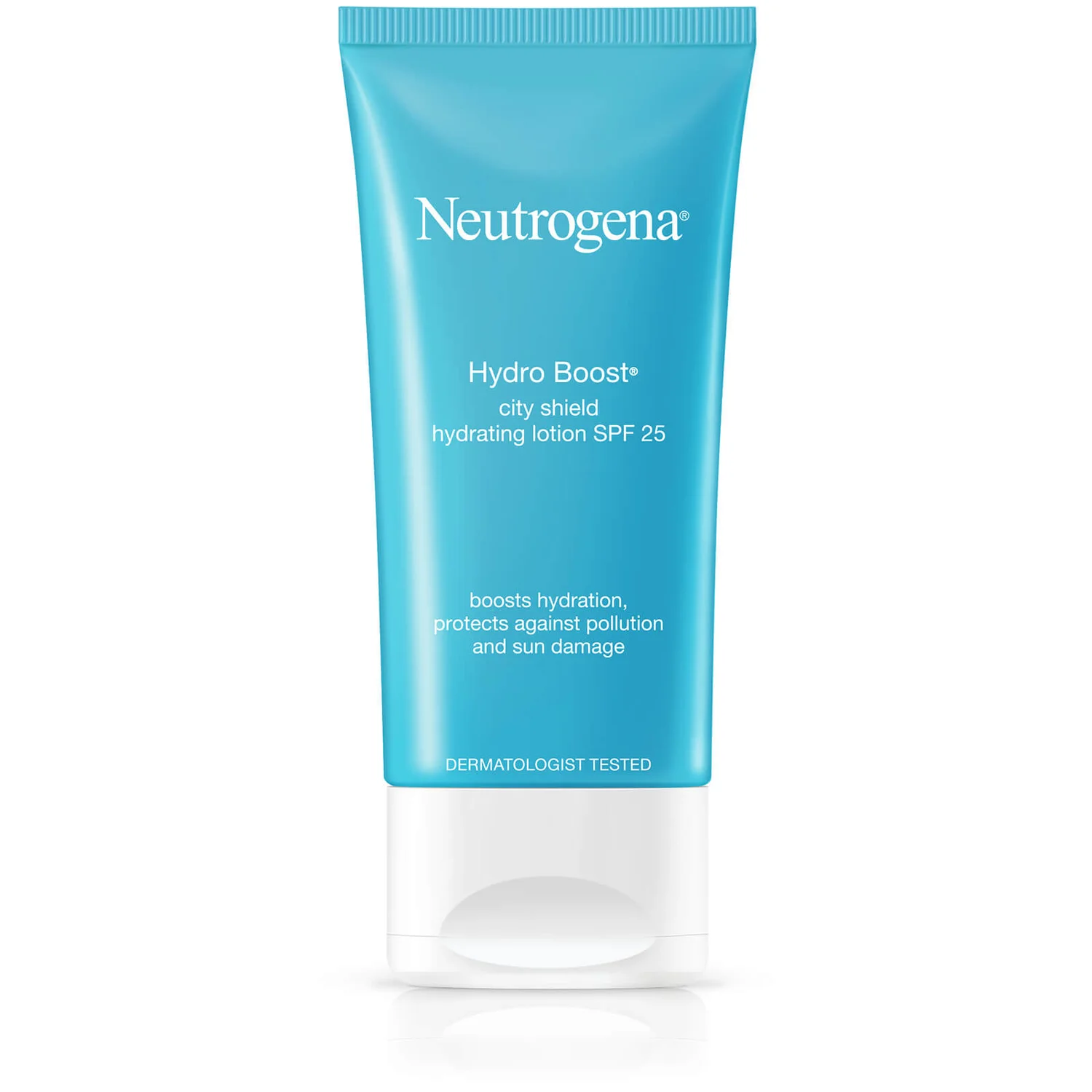 This cream immediately gives a feeling of freshness, moisturizes the skin and dries quickly, so it is perfect to use as a make-up base. The finish is slightly luminous, but unlike other types of spf creams it leaves no greasy feeling on the skin!